A flavorful dish that traps the flavor of chicken within using miso and butter
Miso Butter Chicken
Miso

100g

Soy sauce 

1 tablespoon

Sesame oil 

 1 teaspoon

A pinch of black pepper

Butter

25g

Rice Vinegar

1 tablespoon

Honey or Mirin

1 tablespoon

Grated Ginger

2g

Black Sesame

 Small amount

Chicken Thigh Meat

 8 pieces
【Garnish]】
Black Sesame (or White Sesame)

 

2g

Green onions

    

1 bunch
Miso, which is an ingredient that is indispensable on dining tables in Japan, pair extremely well with butter.
You can enjoy a creamy taste by using white miso, whereas the flavor of miso can be directly appreciated when red miso is used.
How to make it
Put the miso, honey, rice vinegar, soy sauce, sesame oil, black pepper, ginger, and butter in a bowl and mix well.

Sprinkle each piece with the seasoning in (1), and apply some of it under the skin.

Arrange the chicken pieces on a baking sheet without overlapping and roast in a preheated oven at 190°C for 20 minutes.

Turn the chicken over and spoon on the seasoning from (1).

Return the chicken to the oven, raise the temperature to 205 degrees F, and roast for another 15 minutes.

Remove from the oven and sprinkle the chicken with sesame seeds and chopped green onions.

Serve on a plate to finish.

Kathleen Flinn
Writer, journalist and chef who trained at the famed Le Cordon Bleu in Paris.
She is the author of numerous works on cooking, including "The Kitchen Counter Cooking School" in 2011, which won the ASJA Award for Autobiography from the American Society of Journalists and Authors. She is a former board member of the International Association of Culinary Professionals (IACP) and a current member of Les Dames d'Escoffier International. She divides her time between homes in Florida and Seattle while carrying out activities as a writer and cooking instructor, encouraging home cooks to be fearless in their kitchens.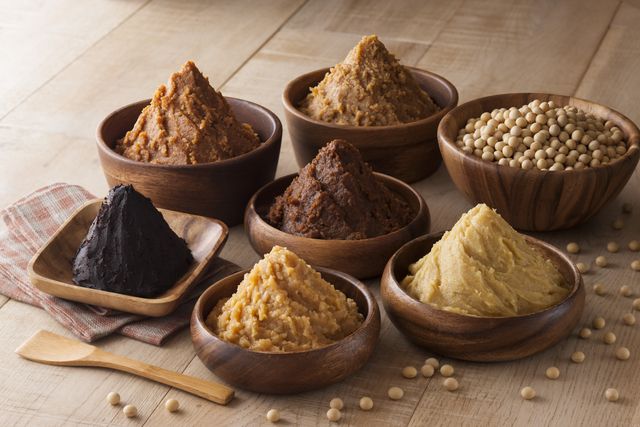 Miso With soybean as the main ingredient, miso is made by combining soybeans with salt and rice malt, and come in various types depending on variables, such as weather conditions, regional climate, blend of raw materials, and production method. It is also gaining attention worldwide as a traditional fermented food of Japan.