Tender, juicy meat is even more delicious with an extra touch
Beef Fillet and Mixed Vegetables with Wasabi Mayonnaise
[For sauteed beef fillet]
Beef fillet

320g

Salt

A pinch

Coarsely ground pepper

A pinch

Sunflower oil

1 tablespoon
[Mayonnaise sauce]  
Carrots

      

80g

Turnip

  

80g

Peas

     

80g

Potatoes

       

80g

Kidney beans

      

80g

Egg yolk

      

1 egg

Dijon mustard

      

1 teaspoon

White wine vinegar

      

1 tablespoon

Wasabi horseradish

      

1 tablespoon

Sunflower oil

      

1 tablespoon

Salt

      

To taste

Coarsely ground pepper

      

To taste

Watercress

      

To taste
Japanese Wagyu beef has an appealing melt-in-your-mouth texture and concentrated flavor. This is a simple recipe, but by tasting it with a sauce full of vegetables, you can fully enjoy the different textures and the natural flavor of the meat.
How to make it
Sprinkle both sides of the beef fillet with salt and pepper

Heat the sunflower oil in a frying pan and cook the beef fillet for 2 minutes on each side until golden brown

Place meat on a mesh and let it settle while you make the sauce

Cut all the vegetables and boil quickly in salted water to a firmness where they retain their texture

Remove vegetables from hot water, cool in iced water, and drain well

Place the egg yolk in a bowl and add the Dijon mustard and wine vinegar. Pour in the sunflower oil a little at a time, mixing well with a whisk, and add the wasabi

Add salt and pepper and mix thoroughly with all the vegetables

Divide the finished vegetables into four equal portions and place them on a plate, then slice the beef fillet and place it on top of the vegetables dressed with the sauce

Dominique Bouchet
/
Dominique Bouchet Tokyo chef
Born in 1952 in Poitou-Charentes, France. Since 1976, he served as Joël Robuchon's right-hand man, and he has worked as executive chef at some of the most prestigious grand maisons and hotels in France.
He has visited Japan more than 150 times and is an avowed Japanophile who considers Japan a second home. His restaurant in Ginza, Tokyo, has been open since 2013. He currently operates four restaurants in Japan. With his deep understanding of Japanese ingredients, Bouchet devises French cuisine to truly make the most of these ingredients.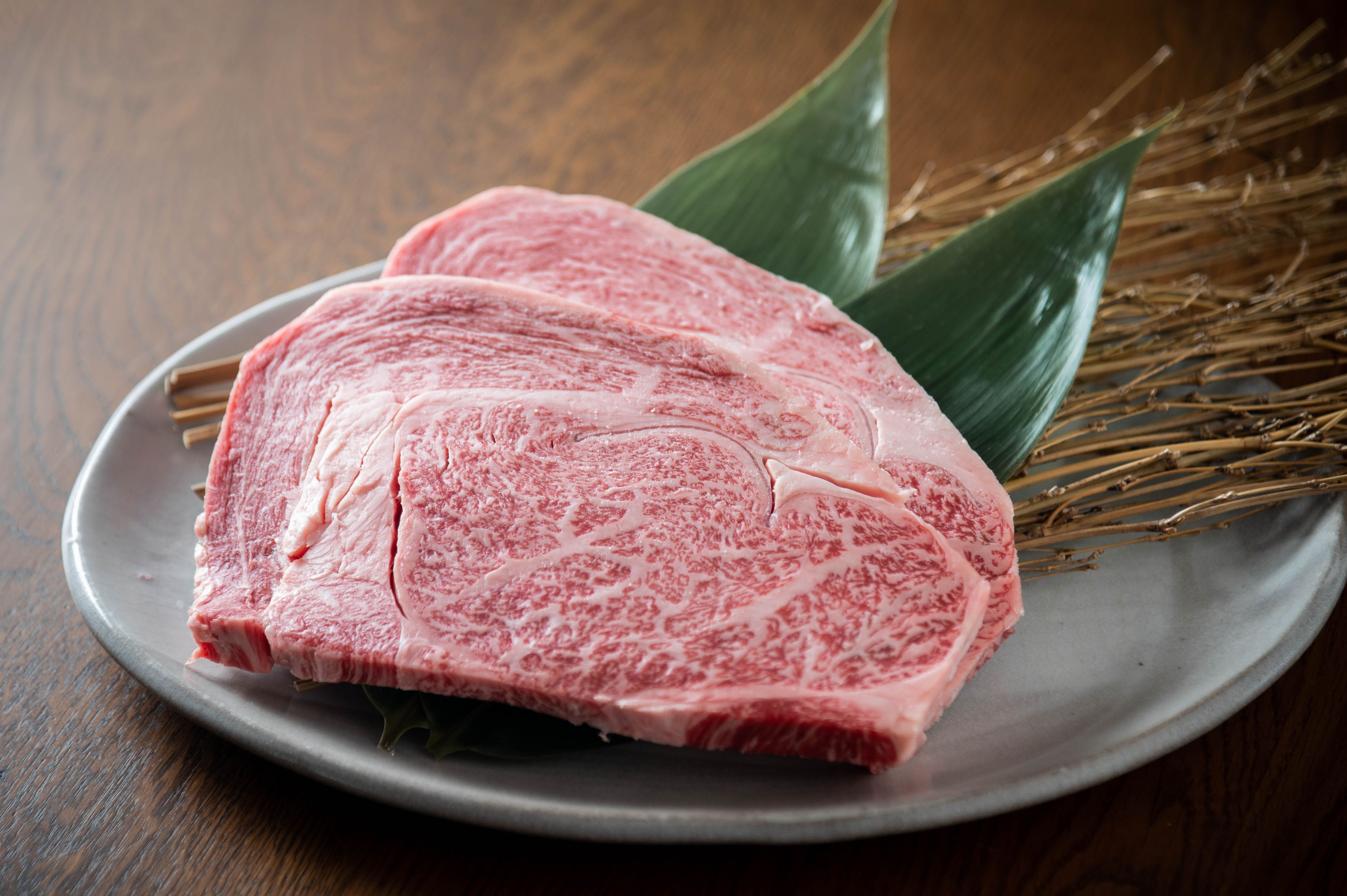 Wagyu beef Japanese Wagyu beef is said to be characterized by its texture, which is brought about by the fine sashi and tender lean meat, its concentrated flavor, and its sweet, full-bodied aroma, making it one of Japan's representative livestock products.