Add a touch of luxury at home
Yuzu Crepe Suzette
Cooking time
30 minutes (not including dough cooling time)
[Crepe dough]          
80 g

flour

40 g

sugar

2 whole

eggs

250 cc

milk

20 g

melted butter

A pinch of

salt

3 g

grated yuzu zest

2 teaspoons

peanut oil
[Yuzu sauce]            
1 cup

yuzu juice

1 cup

orange juice

1 peeled

yuzu fruit

100 g

sugar

40 g

butter

1 tablespoon

yuzu zest

A dash of

Grand Marnier
Japanese yuzu is a highly aromatic citrus fruit with an exquisitely tart, bitter flavor. By using all of the yuzu's zest, flesh, and juice, this recipe offers a touch of luxury, and really lets you get the most out of this fantastic fruit.
How to make it
[Dough]In a large bowl, combine flour, sugar, melted butter, eggs, and salt.

Add in browned butter and mix well, adding cold milk little by little, until it forms a smooth batter.

Add grated yuzu zest to the bowl, place in the refrigerator, and chill for 4 hours.

Heat a frying pan (a 20 cm diameter pan is recommended) over high heat, apply a little oil, then cook on each side until golden brown.

[Sauce]Add the yuzu juice, orange juice, and Grand Marnier to the caramel sauce, and slowly reduce until the sauce thickens.

Fold each crepe into quarters, immerse in the sauce, and then glaze with the sauce, being sure to keep the crepe warm.

Top the crepe with pieces of peeled fresh yuzu.

Top with your favorite ice cream, drizzle with sauce, then grate yuzu zest over the top to finish

Dominique Bouchet
/
Dominique Bouchet Tokyo chef
Born in 1952 in Poitou-Charentes, France. Since 1976, he served as Joël Robuchon's right-hand man, and he has worked as executive chef at some of the most prestigious grand maisons and hotels in France.
He has visited Japan more than 150 times and is an avowed Japanophile who considers Japan a second home. His restaurant in Ginza, Tokyo, has been open since 2013. He currently operates four restaurants in Japan. With his deep understanding of Japanese ingredients, Bouchet devises French cuisine to truly make the most of these ingredients.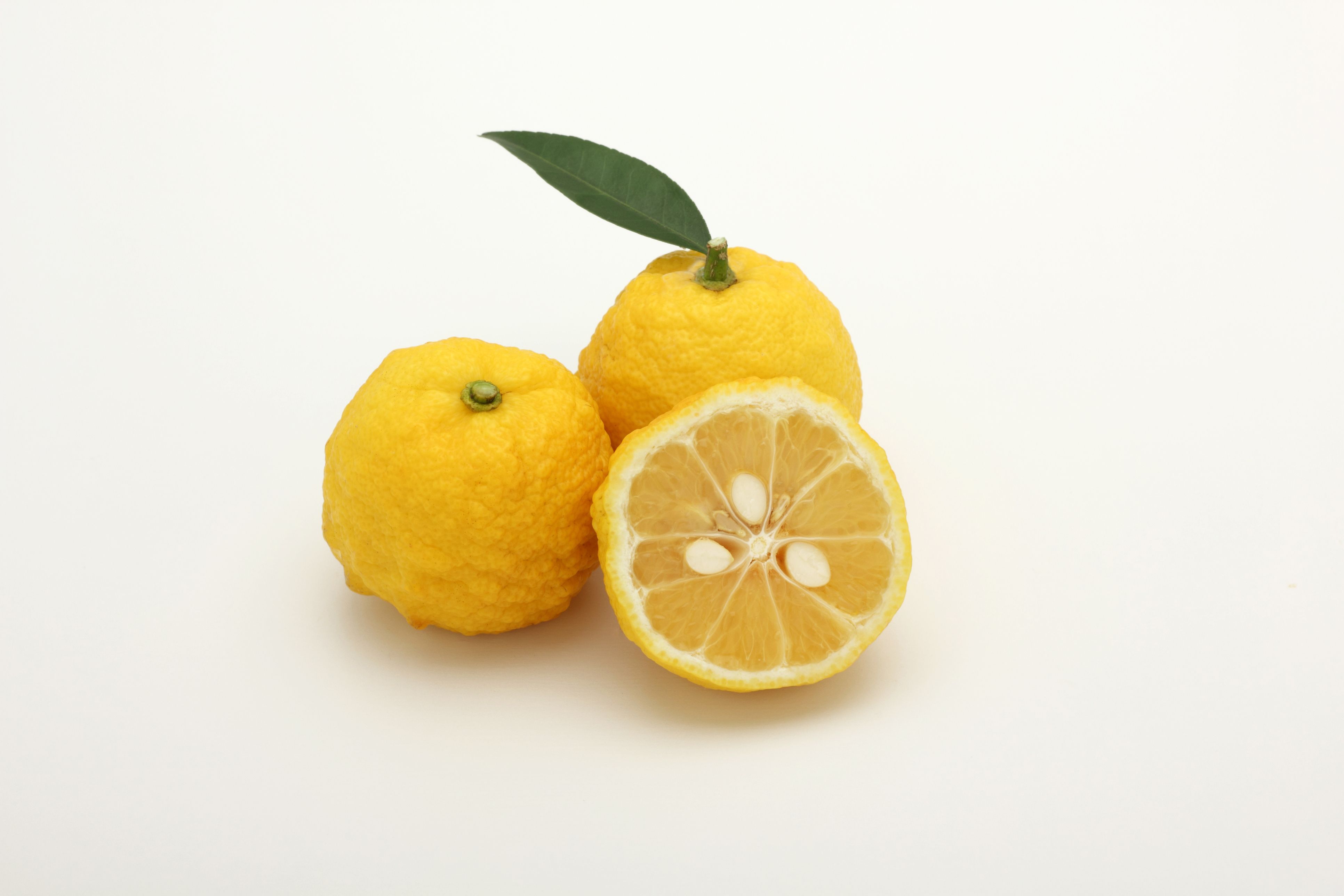 Yuzu Yuzu (Japanese citron), which grows in the mountains, is fragrant and has a refreshing sour taste. It has long been a familiar ingredient in Japanese households. The balance of acidity and bitterness in the peel and juice, and its ability to be used in a wide range of dishes, has made it a favorite of chefs around the world.