A simple, luxurious dish bringing to life the character of Japan-produced eggs
Slow-boiled egg and seafood appetizer
ul>
Japan-produced eggs

6

White dashi soy sauce

100ml

Water

100ml
[Topping]
Sea urchin

   

100g

Caviar

      

6g

Spring onion

      

1
※The toppings are for reference only and can be adjusted according to your taste.
This recipe makes the most of the characteristics of Japanese eggs, which are managed in a thoroughly sanitary environment and are safe to eat raw. In addition to white soy sauce, you can also use soy sauce or Men-tsuyu. This is a great appetizer for home parties and other occasions.
We also recommend combining Onsen Tamago with a variety of dishes such as salads and pasta.
※Please note that only eggs that can be eaten raw can be used.
How to make it
Place the water in a pan and bring to the boil. When it has boiled, turn off the heat, and put in the eggs straight from the fridge.

Replace the lid and leave for 16 minutes.

Cool at room temperature until the residual heat has gone, then place in fridge.

Mix the water (100ml) and white dashi (100ml).

Break the eggs into a bowl, add caviar, sea urchin and spring onion to top, and serve.

A chef from Singapore.
Well versed in the cuisines of Asia, the U.S., France, and other countries, and is active in a wide range of fields, including consulting for high-end restaurants and menu development.
He is known as a master chef who fuses Singapore's culinary culture with Japanese ingredients to create unique recipes.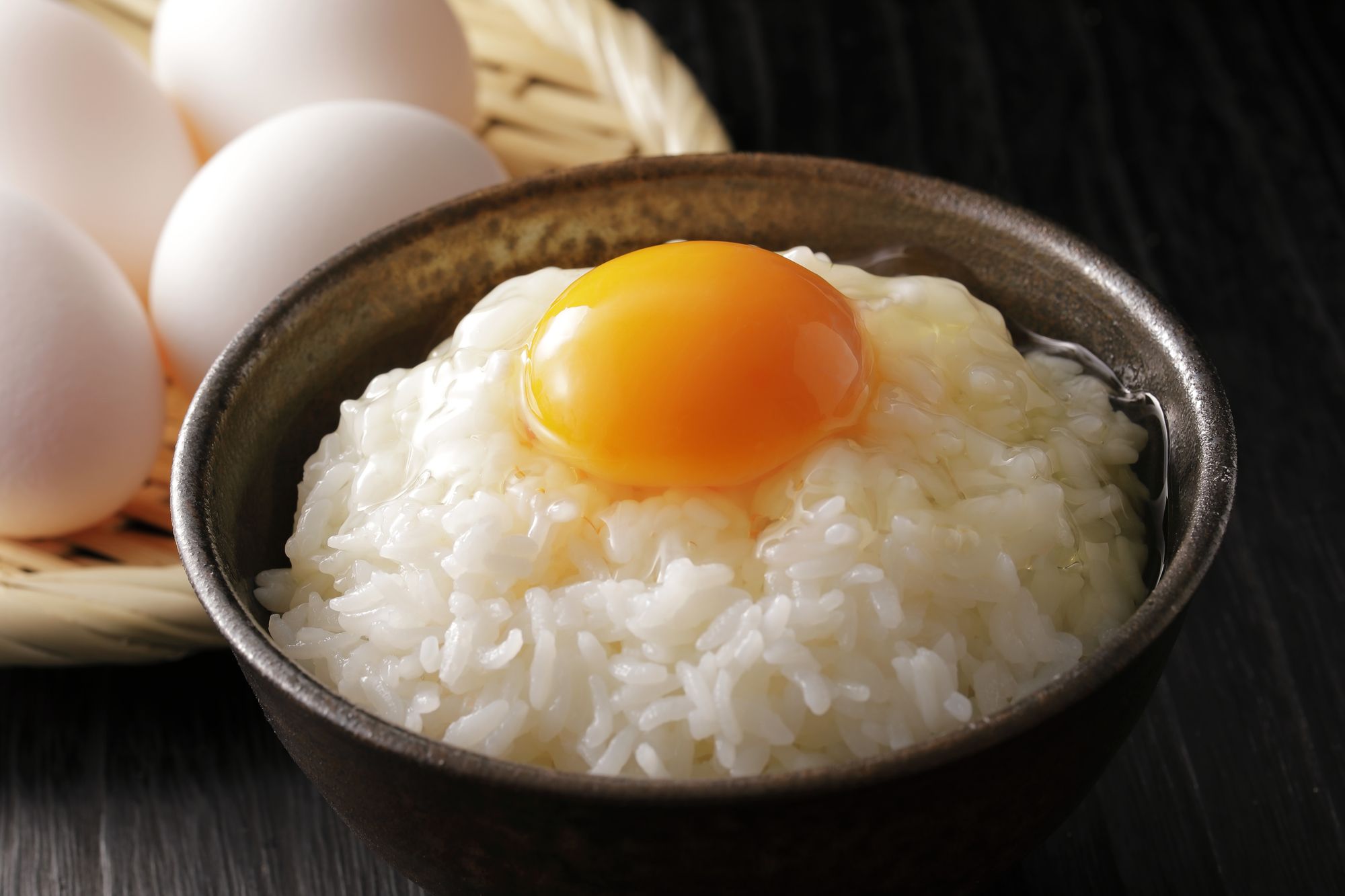 Chicken eggs Japan-produced eggs are managed in a thoroughly hygienic environment from when they are laid to their transportation. They contain a good balance of various nutrients, with their greatest feature being they can be eaten raw. They are recognized for their quality that has sought peace of mind and safety, and also intense deliciousness, with their popularity continuing to increase, especially in Asia.