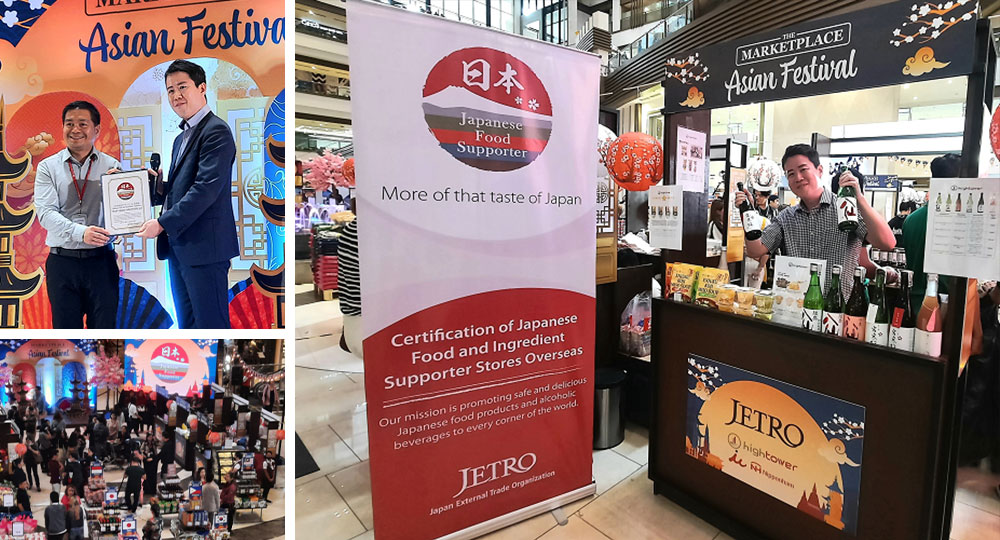 A Certification Ceremony for Japanese Food and Ingredient Supporter Stores Was Held to Promote Japanese Food Products in the Philippines
In August 2023, the JETRO Manila Office held a promotion of Japanese food products, as well as a Japanese Food and Ingredient Supporter Store Certification Ceremony at a local supermarket (Market Place) in Metro Manila.
While Market Place sells food products from around the world, sales of Japanese food products have skyrocketed in particular, making it a very important category.
At the certification ceremony, JETRO awarded certificates to 37 Market Place stores.
Market Place plans to continue increasing its range of premium Japanese food products, such as Japanese sake and seafood products, as being certified as a supporter store will allow it to promote its use of authentic Japanese food products.
The promotion also included tastings of Japanese sake and other food products for visitors.
Robinsons Retail Holdings. Inc., the group that operates Market Place, also operates several other supermarkets throughout the Philippines with different target markets. In the future, the company intends to promote Japanese food products to consumers outside of Metro Manila, where access to Japanese food products is still limited.