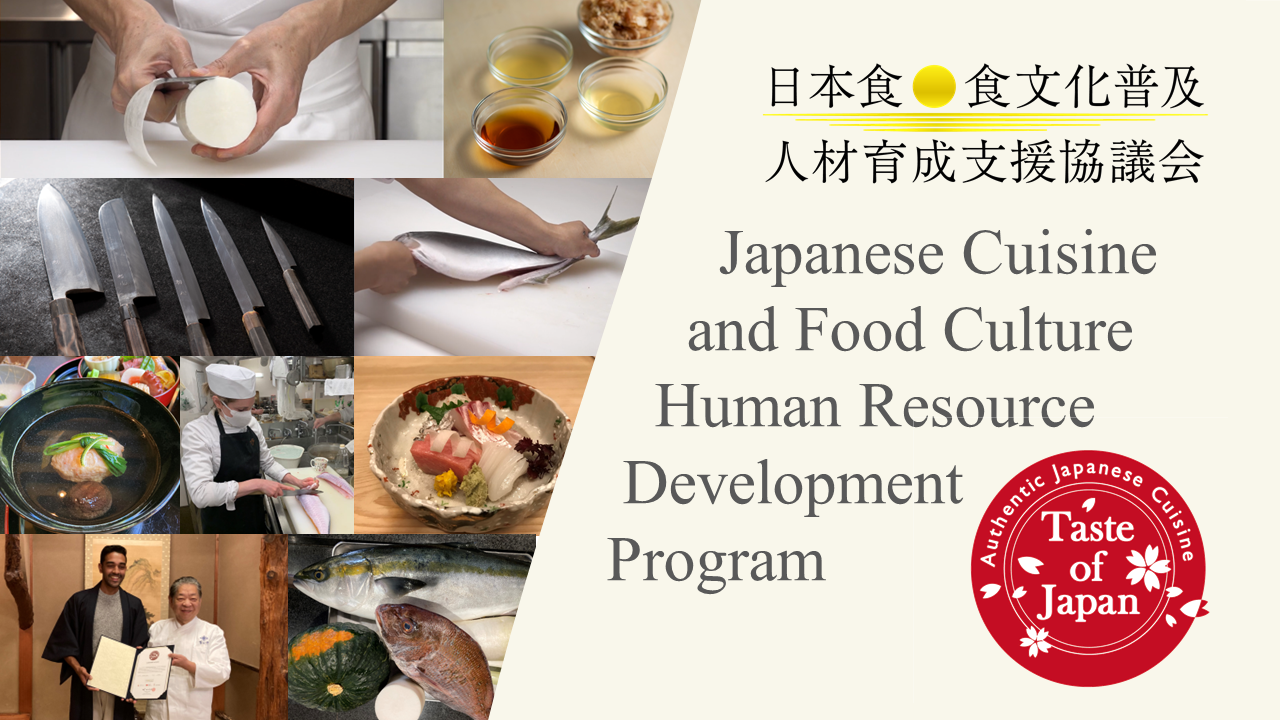 Announcement of Accepting Applications for Japanese Cuisine and Food Culture Human Resource Development Program
This is an announcement from Japanese Cuisine & Food Culture Human Resource Development Committee (JCDC).
We are currently seeking non-Japanese chefs who have a will to acquire correct knowledge of Japanese food and food culture and cooking skills.
The Basic Course consists of an online training and a short-term practical training in Japan for the trainees who have achieved particularly outstanding results.
The Advanced Course consists of a short-term, online training and a long-term practical training for approximately six months in the kitchen of a Japanese restaurant in Japan.
Application deadline is Friday, June 30, 2023 ※JST(UTC+9).
Please refer to the following website for more details.