White Fish-Dumpling Stew
Ingredients
For two people servings
Ingredients For two people
Slice of cod 3 slices (300g)
Green onion 50g
Carrots 1
Cabbage 1/4
Ginger 1 small piece (10g)
Starch powder 3 tablespoons
Soy sauce 2 teaspoons
Water 700ml
Dried kelp 5 x 5 cm
Soy sauce 2 tablespoons
Mirin seasoning 1 tablespoon
Dried bonito 1g
The stew dish is great in winter as it keeps you warm. White fish adds a great flavor into the stew, which makes the dish even tastier.
Fish dumplings can be made easily by blending ingredients with a food processor. Adding soy sauce into the dumpling paste emphasizes the tastiness of the cod. Making rice soup by adding rice into the stew or cooking udon noodle with the leftover stew is recommended.
How to make it
Cut a green onion with kitchen scissors into 1cm-wide pieces. Slice the carrot into halves lengthwise after peeling it, then cut them diagonally into pieces 1cm wide. Cut the cabbage into big pieces. Chop the ginger roughly after peeling it. Peel the skin off the cod then cut them into bite-size pieces after removing bones.

Blend the cod, ginger, starch and soy sauce with a food processor until smooth.

Place water, dried kelp, soy sauce, mirin seasoning, carrots, and the half of the green onions in a pot and cook at a medium heat.

Bring it to the boil, then cook dumplings that are made of the paste of (2) in it.

Add the cabbage and cook for 10 minutes. Add dried bonito and green onion for flavor. Adjust saltiness with soy sauce if needed (not included in the recipe / appropriate amount).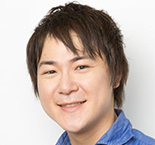 Go Igarashi
/
Cooking Specialist
Igarashi is a young cooking specialist, who is seen in media widely from magazines to televisions. The multi-talented specialist is involved in a range of activities including recipe development, writing columns on nutrition, nurturing chefs, and conducting lectures, etc.
He is the president of the FoodCreativeFactory Corporation