A dish with the concentration of seafood tastiness
Rice flour Pan con tomate
Strong flour

240g

Rice flour

60g

Salt

6g

Live yeast

6g

Water

195cc

Tomatoes

2

Rice flour (to sprinkle on the surface of the dough)

Sufficient amount

Extra virgin olive oil

Sufficient amount

Salt

To taste
Pan con tomate is sometimes called the soul food of the Catalonia region of Spain.
Mixing in rice flour gives it a texture that is crunchy on the outside, and springy on the inside.
Japan-produced rice flour that melts in the mouth has the faint sweetness of rice and gives depth to flavors, making it ideal for use in breads and cakes.
How to make it
Add the strong flour, rice flour, salt, live yeast and water to a bowl, and knead thoroughly so that gluten appears. Ensure the dough after kneading is at a temperature of around 28 degrees celsius.

Make the dough into a round and place in a bowl, wrap it with cling film and allow to leaven at room temperature for around 60 minutes. Manage the temperature so that it has doubled in size after 60 minutes.

Reshape the primarily leavened dough into a round, and place the dough on an oven baking sheet. Cover with an upside-down bowl, and allow to leaven at room temperature for 50-60 minutes until the dough has doubled in size. *During leavening, if the surface of the dough seems dry, dampen with a water spray to prevent it drying out.

Once the secondary leavening is complete, sprinkle rice flour onto the surface of the dough, and bake it in a preheated oven at 220 degrees celsius for approximately 24 minutes. * In order to prevent uneven browning, if necessary after 15 minutes of baking, switch round the direction of the baking sheet.

Once it is baked, place onto a cooling rack, and cool at room temperature until the residual heat has gone.

Cut into 1.5cm to 2cm slices.

Grill in a toaster or in a 240 degree celsius oven until golden brown.

Halve the tomatoes crossways, and smear across the surface of the toasted bread.

Arrange on a plate, season with extra virgin olive oil and salt, and serve.

Carme Ruscalleda
Owner Chef of Restaurant Sant Pau (Spain and Japan).
Born in Catalonia, Spain.
Originally a housewife, she is one of only four female 3-star chefs in the world.
In 1988, she opened Restaurant Sant Pau in her hometown overlooking the Mediterranean Sea. As a rare 3-star female chef with no previous training in other restaurants, she was awarded 3 Michelin stars in 2006.
She continues to captivate gourmets around the world with her overflowing creativity and artistic cuisine.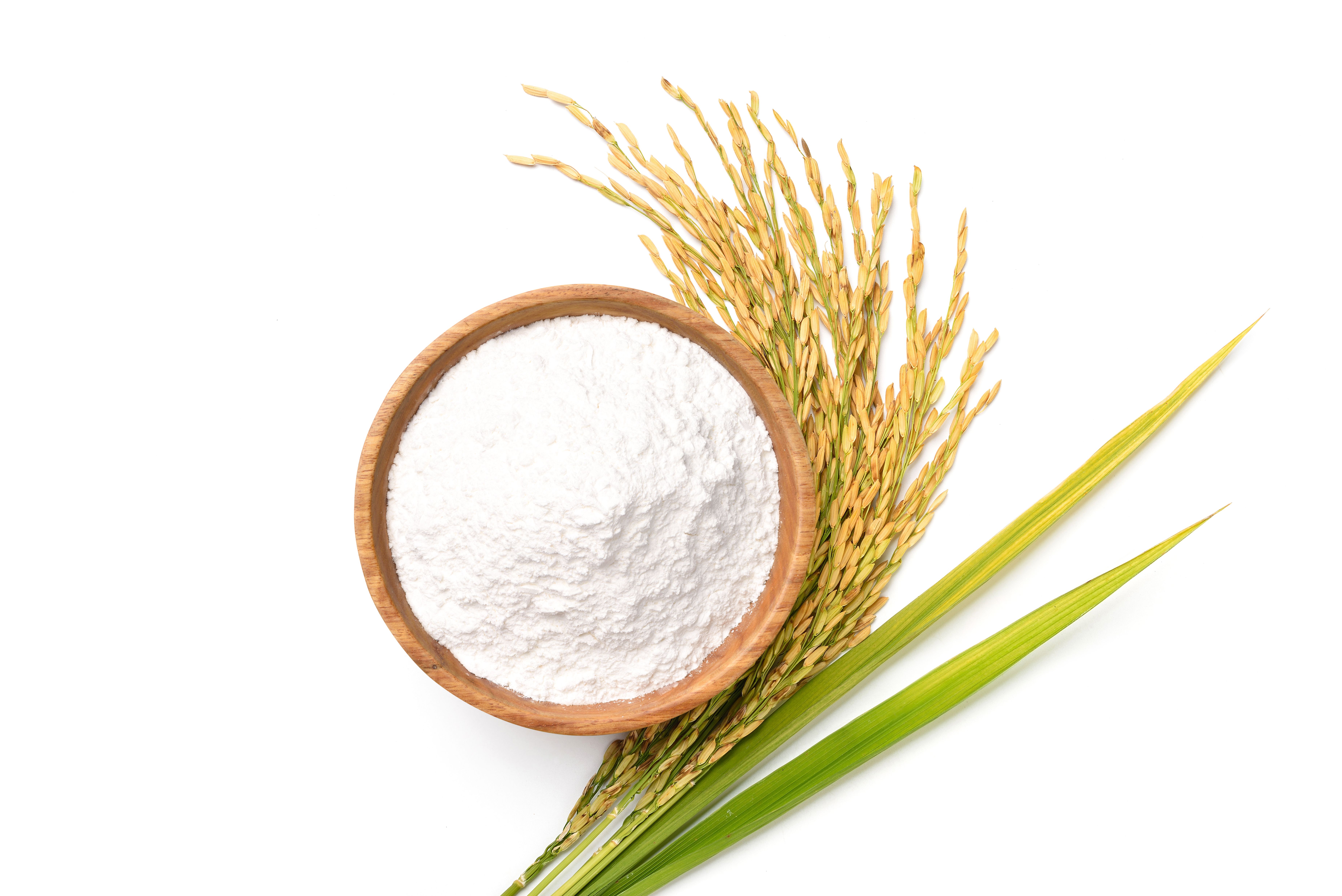 Rice flour Breads and cakes made using Japan-produced rice flour have a texture when baked that is crunchy on the outside and springy on the inside, and its faintly sweet aroma is also to be enjoyed. Rice flour produced using Japan's highly original milling technology is characteristically unlikely to clump up, and is easy to handle.