A comforting dish with a natural sweetness and the aroma of ginger
Sweet Potato and Rice-flour Dumpling Soup
Sweet Potatoes (Anno) 500g
Ginger 50g
Brown Sugar 5 0g
Water 2000ml
[Rice-flour dumplings]
Glutinous (mochi) rice flour 300g
Water 240ml
This snack is often eaten in places like Singapore and Taiwan when the weather feels chilly.
The warm soup with ginger and the slight sweetness of the sweet potatoes will warm and heal your body and soul.
How to make it
Bake the sweet potatoes in the oven at 190°C for 90 minutes, then let them sit for 60 minutes and wait for them to cool.

Simmer the brown sugar, ginger, and water over a low heat for around 15 minutes.

Mix the glutinous rice flour with water and knead until the dough is smooth.

Form into balls 1 cm in diameter.

Fill another pan with boiling water and boil the glutinous rice flour balls over a low heat until they float to the surface of the pan.

Remove the skin from the sweet potatoes and cut them into 1 cm cubes.

Serve the sweet potatoes and rice-flour dumplings in the brown sugar ginger soup.

A chef from Singapore.
Well versed in the cuisines of Asia, the U.S., France, and other countries, and is active in a wide range of fields, including consulting for high-end restaurants and menu development.
He is known as a master chef who fuses Singapore's culinary culture with Japanese ingredients to create unique recipes.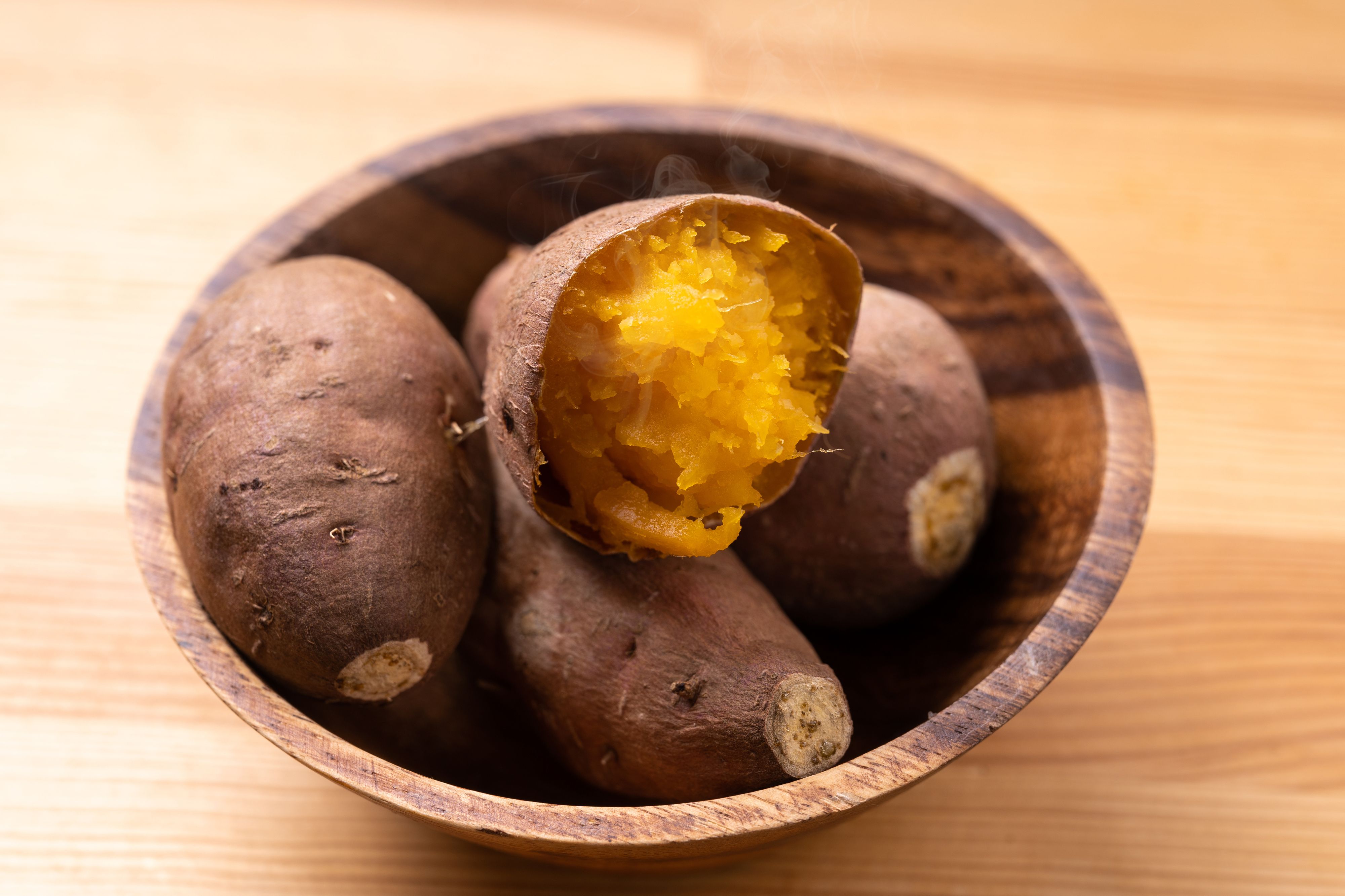 Sweet potatoes (Kansho) For some time after harvesting, sweet potatoes are stored under strict temperature control, which improves their sugar content, giving them an increased sweetness that is their distinctive feature. In recent years, "roasted sweet potatoes" using sweet potatoes produced in Japan have gained popularity, especially in Asia.