A dish with the concentration of seafood tastiness
Yellowtail Salsa Verde
Yellowtail fillet

480g

Strong flour

Sufficient amount

Olive oil

Sufficient amount

Onion

120g

Garlic

1 clove

White wine

70cc

Short-necked clam

240gm

Water

240cc

Italian parsley

20g

Salt

To taste

Pepper

To taste
Japan-produced yellowtail with its ample fat and soft flesh is ideal for stews.
This is a simple recipe, but by boiling it together with short-necked clams and vegetables, its tastiness becomes concentrated, and is finished with a richly aromatic sauce.
How to make it
A dish with the concentration of seafood tastiness

Soak the clams in salted water for half to a whole day and flush them of sand.

Finely chop the garlic, onion and leaf parts of the Italian parsley.

Pour olive oil into a pan, fry the garlic, add the onion and fry on a low heat slowly until they soften and the water content has gone.

Add the white wine, put on a high heat and evaporate off the alcohol. When the alcohol has evaporated, add the water, bring to the boil, and add the Italian parsley.

Add the yellowtail and clams to the pan, bring to the boil and heat on a low heat.

Pile on a plate and serve.

Carme Ruscalleda
Owner Chef of Restaurant Sant Pau (Spain and Japan).
Born in Catalonia, Spain.
Originally a housewife, she is one of only four female 3-star chefs in the world.
In 1988, she opened Restaurant Sant Pau in her hometown overlooking the Mediterranean Sea. As a rare 3-star female chef with no previous training in other restaurants, she was awarded 3 Michelin stars in 2006.
She continues to captivate gourmets around the world with her overflowing creativity and artistic cuisine.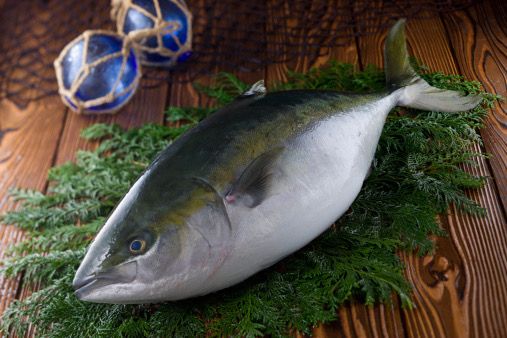 Yellowtail Yellowtail, a species special to Japan, is a fish familiar on Japanese dining tables from olden days. Although delicious eaten raw in sashimi, carpaccio, etc., cooked dishes such as shioyaki (salt broiling) teriyaki and shabushabu bring out the tastiness of its fat.