With the flavor of sesame and the fragrance of butter
Red snapper grilled in sesame batter with sake and ginger butter sauce
Sea bream fillet

4 slices

White sesame seeds

30g

Black sesame seeds

30g

Coarse salt

Appropriate amount

Egg 

1

Corn oil, canola oil, or some other cooking oil

3tablespoons
【Sauce】
Butter

      

3g

Grated ginger

     

5g

Sake

       

30ml

Soy sauce

      

1 tablespoon

Green onions

      

1 bundle
A white fish, red snapper goes well with any type of cuisine, whether Japanese or western.
By cooking it with its skin, which is packed with umami, intact, its fragrance increases.
Please enjoy it together with the flavors and textures of white and black sesame seeds as well as the fragrance of butter.
How to make it
Sprinkle a little salt and sesame seeds onto the fish and pour the sesame seeds onto a tray.

Crack an egg into a bowl, and after whisking it, coat the fish with the egg and sprinkle the seeds onto it.

Allow it to sit in the refrigerator for at least 20 minutes.

[Sauce] Put a small frying pan over medium heat and once the butter is melted, add the ginger.

Stir for 30 seconds, add soy sauce and sake, bring to a boil, reduce heat to simmer, and turn off heat when reduced by half.

Press the surface of each slice down for at least 1 minute before flipping it over.

Let the heat permeate the bottom half of each slice for about 2-3 minutes until it becomes opaque.

Pour the sauce in a circular motion and sprinkle the leek to finish up.

Kathleen Flinn
Writer, journalist and chef who trained at the famed Le Cordon Bleu in Paris.
She is the author of numerous works on cooking, including "The Kitchen Counter Cooking School" in 2011, which won the ASJA Award for Autobiography from the American Society of Journalists and Authors. She is a former board member of the International Association of Culinary Professionals (IACP) and a current member of Les Dames d'Escoffier International. She divides her time between homes in Florida and Seattle while carrying out activities as a writer and cooking instructor, encouraging home cooks to be fearless in their kitchens.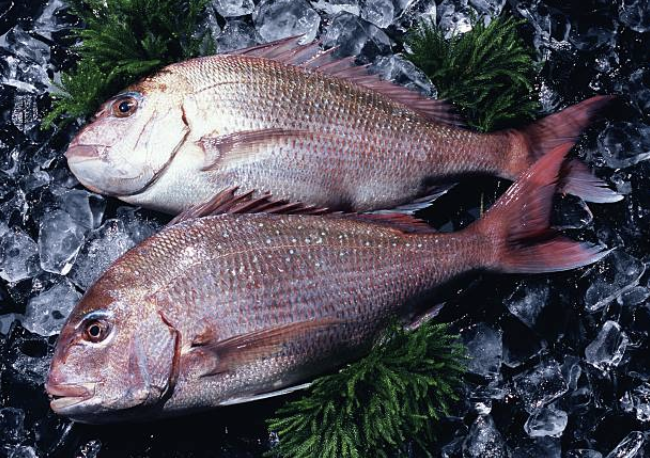 Red snapper Also called "the king of fish" in Japan, the red snapper is an auspicious ingredient that is indispensable at celebratory occasions. Other than its meat, its skin also contains umami, making it possible to enjoy through various methods of cooking it with its skin intact such as grilling and boiling.