Interview of Supporter Stores

Heichinrou

Introducing the best Japanese ingredients by a Chinese restaurant established in Japan

Hong Kong / China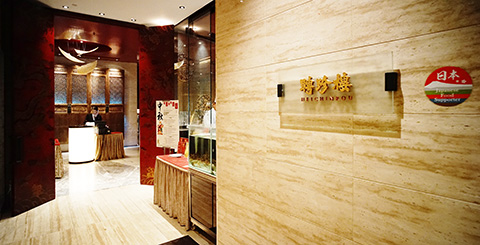 High Quality Service in Hong Kong
Heichinrou, a Chinese restaurant established in Japan, opened its branch in Hong Kong in 1988. Mamoru Hayashi, Vice President of Heichinrou Hong Kong, has adhered to the principles of "The finest food and the warmest service", "Comfortable environment", "Experienced chef" and "Always looking for high quality ingredients" since then in operating the current 3 restaurants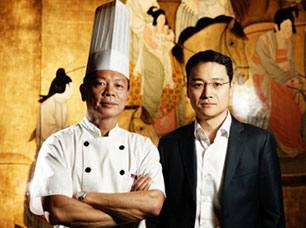 Expanding the Choice of Japanese Ingredients
Executive Chef Liu Wai Shing, who has 39 years experience in Chinese cooking, joined Heichinrou 4 years ago. "As the quality and safety of Japanese ingredients are carefully managed, and the production line and logistics technology are advanced, the quality of the ingredients is stable. Besides, with advanced freshness preservation technology, the food is kept fresh even during delivery," said Liu, who has worked in both Shanghai and Japan before. "In recent years, the scope of ingredients for Cantonese cuisine is becoming limited. While there is a tendency not to use ingredients that have been used so far, by obtaining ingredients from other regions such as Japan, the choice of ingredients is expanding," added Liu. In particular, since the four seasons in Japan are distinctive, vegetables, fruits and seafood in different areas are produced and harvested according to the season, thus seasonal ingredients are used actively. Currently, whitebait from Aomori Prefecture, abalone from Sanriku, scallop from Iwate Prefecture, and black sesame sauce from Kagawa Prefecture are stocked.
The Key of Choosing Japanese Ingredients Lies in Stable Quality
The dish introduced is "Aomori Whitebait and Egg White Fried Rice". In traditional Cantonese cuisine, whitebait is used in many dishes. However, as fish catch is low and the quality is not stable, it is supplied only in limited areas. Aomori Prefecture not only has an abundant catch of whitebait, but the quality of the fish is excellent, and the freshness preservation technology and logistics is also well managed. Thus, the whitebait is kept bright and springy even after thawing. Please enjoy the fluffy and crispy texture that draws out the umami of the whitebait.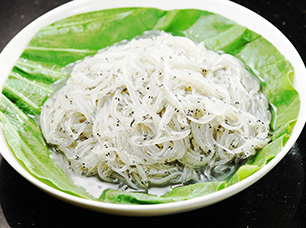 Ingredients Kept Alive During Delivery
The scallops transported from Japan that are kept cool in a certain temperature range make me come up with the dish "Steamed Iwate Scallops with Black and White Garlic". Steam the scallops with black and white garlic and vermicelli on top for 2 minutes, and then add a little bit soy sauce for steamed fish to bring out the sweetness of the scallops, and it makes a fine dish.
The Certification System Broadens the Network
I believe that the Certification System for Japanese Food and Ingredients Supporter Store Overseas will help us earn the trust of customers in our food and quality more than ever. With the certification, I also expect to see more exchange opportunities with food suppliers from all over Japan, and to obtain more high quality ingredients.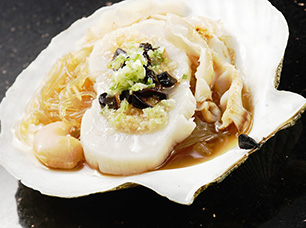 Heichinrou

Level 6, Millennium City 6, 392 Kwun Tong Road, Kwun Tong, Kowloon, Hong Kong
852-2954 8000
http://www.heichinrou.com/