Taro and chicken mince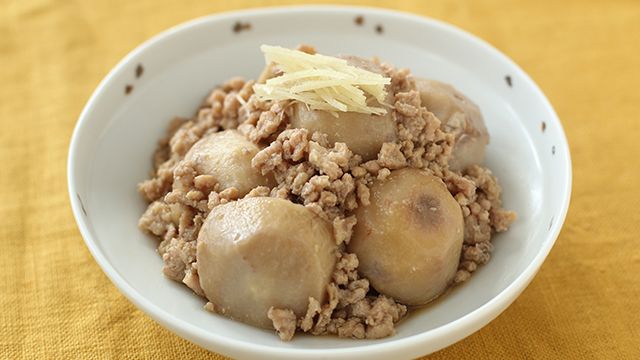 Ingredients
For two people servings
Taro (satoimo in Japanese) 6
Chicken mince 100g
Ginger A thumb size (10g)
Water 200ml
Sugar 1 tablespoon
Soy sauce 4 teaspoons
Dried kelp 5x5cm
Cooking chicken mince with a soup can prevent the release of its flavor. The dish can be eaten right after cooking. However, leaving it for one hour or so will make it even more delicious as the taste soaks through. Re-heat it before serving.
How to make it
Peel the skin off the taro. Cut in half - quarters if the size of taro is big. Peel the skin off the ginger before shredding it. Leave it in water for 5 minutes and then drain it. Wipe the surface of kelp with a wet paper towel to remove dust.

Cook kelp, water, sugar, and soy sauce together in a pot over a medium heat and bring it to the boil. Then add the taro and chicken mince and cover it with a small lid.

Cook approx. for 20 minutes or until the soup becomes less.

Serve it in a bowl with ginger.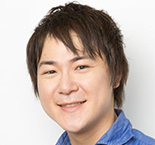 Go Igarashi
/
Cooking Specialist
Igarashi is a young cooking specialist, who is seen in media widely from magazines to televisions. The multi-talented specialist is involved in a range of activities including recipe development, writing columns on nutrition, nurturing chefs, and conducting lectures, etc.
He is the president of the FoodCreativeFactory Corporation