Spinach with soy sauce dressing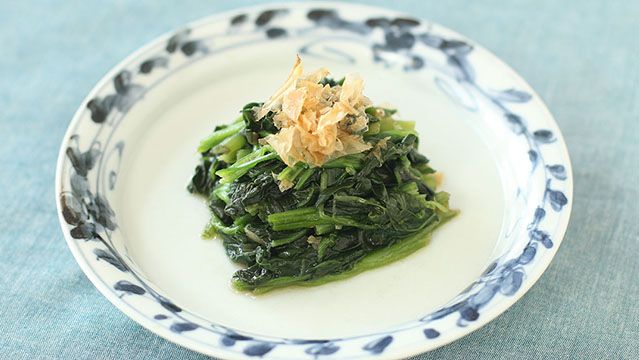 Ingredients
For two people servings
Spinach 1/2 bunch (100g)
Soy sauce 1 teaspoon
Dried bonito 1g
The simple recipe allows you to enjoy a Japanese style spinach dish. The flavor of highly nutritient spinach and soy sauce is beautiful.
How to make it
Boil water in a pot, and add salt (1% of the amount of the water). Cook the root of the spinach for 30 seconds at first, then dip the leaves in the pot and cook for another 30 seconds.

Place the spinach in cold water, then cut it into 3cm wide pieces.

Toss the spinach, soy sauce and bonito together.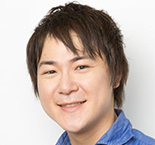 Go Igarashi
/
Cooking Specialist
Igarashi is a young cooking specialist, who is seen in media widely from magazines to televisions. The multi-talented specialist is involved in a range of activities including recipe development, writing columns on nutrition, nurturing chefs, and conducting lectures, etc.
He is the president of the FoodCreativeFactory Corporation