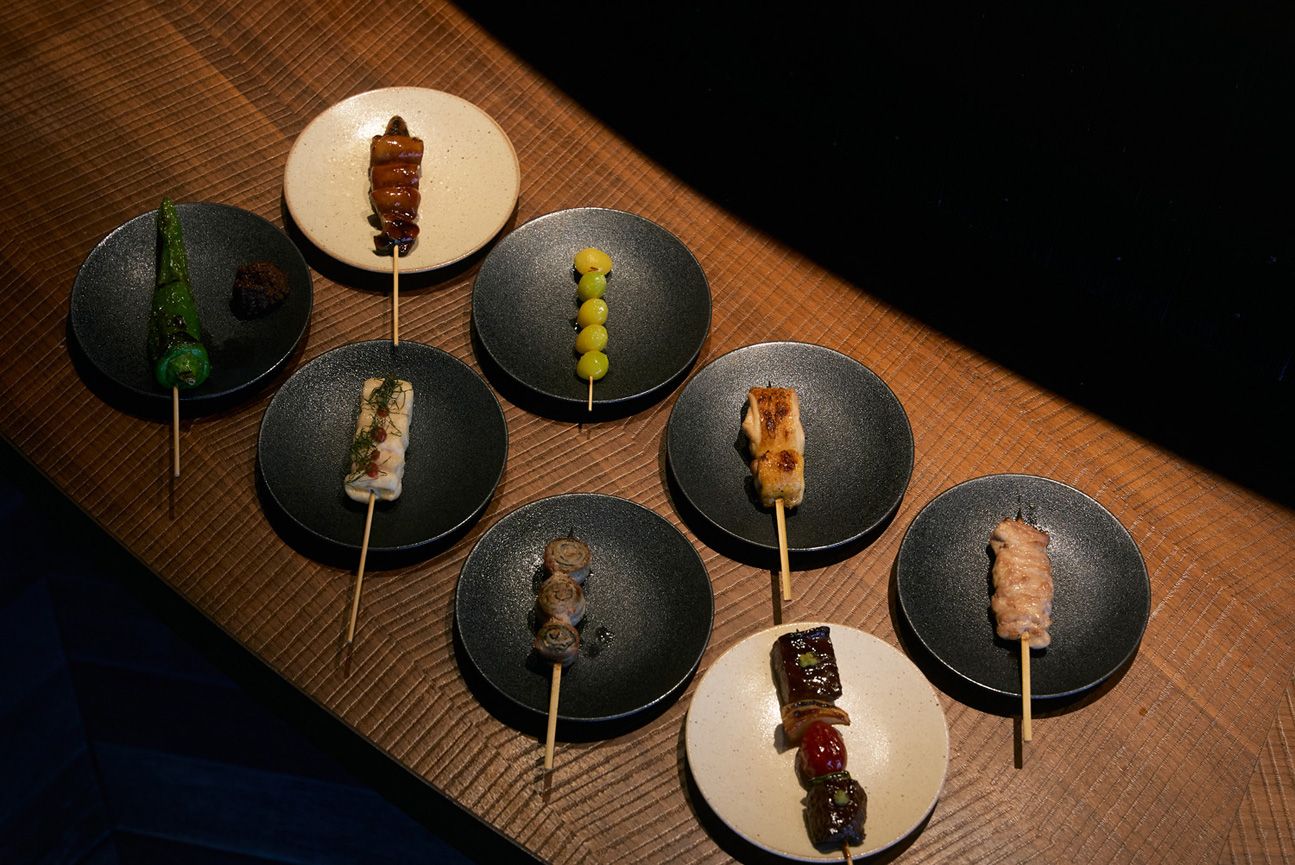 The perfect yakitori restaurant to visit amid Hong Kong's yakitori boom—from ingredients to grilling!
The array of Japanese restaurants in Hong Kong utilizing high-quality Japanese ingredients and offering thoughtful fare to local diners directly reflects the city's ongoing boom in Japanese dining. Recently, yakitori grilled chicken has made major inroads among Hong Kong locals. Among the many yakitori specialty restaurants, we take a look at Birdie, which truly conveys the appeal of yakitori as a part of Japanese culinary culture, not to mention meticulous attention paid to the ingredients.

Over the past decade or so, Hong Kong has seen booming popularity for all kinds of Japanese food, from top-quality sushi and kaiseki dining to casual tonkatsu, curry, and takeout onigiri rice balls, which have now become a staple of the Hong Kong diet. The past year or two has seen a huge boom for yakitori in Hong Kong.

Hong Kong, the home of Cantonese cuisine, has many traditional chicken dishes famous in Japan such as shoyu chicken and drunken chicken, and locals are known for their discerning palate for chicken. Japanese yakitori, which features high-quality Japanese ingredients and careful grilling using binchotan charcoal to bring out even more delicious flavor, has a long tradition that differs from Cantonese cuisine—it's both familiar and surprising to Hong Kong residents at the same time. Birdie, a yakitori bar in the Central district, has been winning over fans since it opened in 2019.

"In Hong Kong, most yakitori places are just a single counter, or else tiny servings of yakitori at a high-end restaurant, such as in a kaiseki course. We are the only bar in Hong Kong that specializes in yakitori. Our concept involves grilling large numbers of delicious skewers all at once," says Birdie owner-chef Sho Nakao.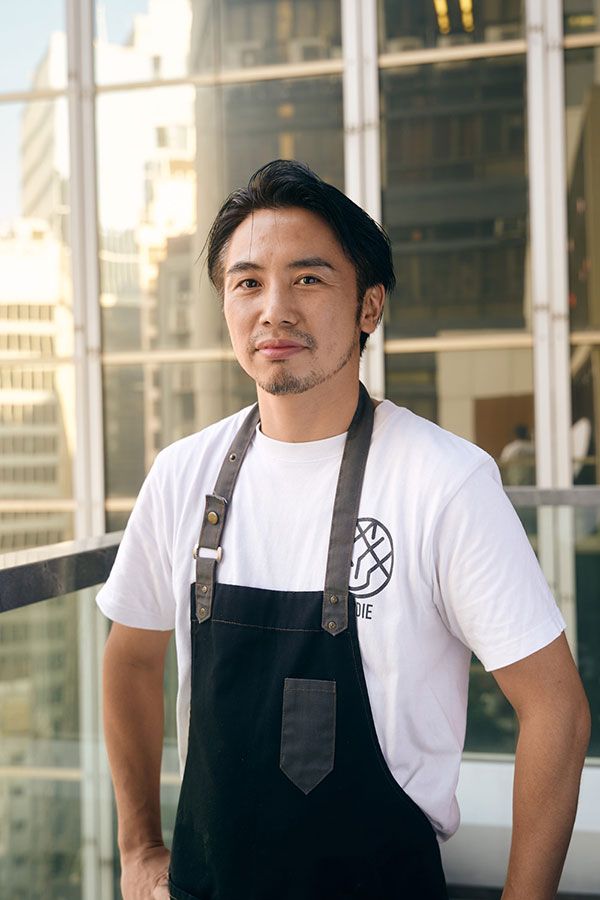 Before the pandemic, 2 million Hong Kong tourists visited Japan annually, and many Hong Kongers are very familiar with the flavors and lively atmosphere of Japanese yakitori restaurants. Birdie recreates the atmosphere of a Japanese yakitori place, while at the same time incorporating the sophisticated feel favored by the urban youngsters who throng to the Central district. Essentially, Birdie is like a Hong Kong version of a dedicated yakitori restaurant.

Nakao says, "I wanted a layout that would give me a bird's-eye view of all 40 seats from where I'm grilling, so when any diner finishes a skewer, I can serve up the next skewer."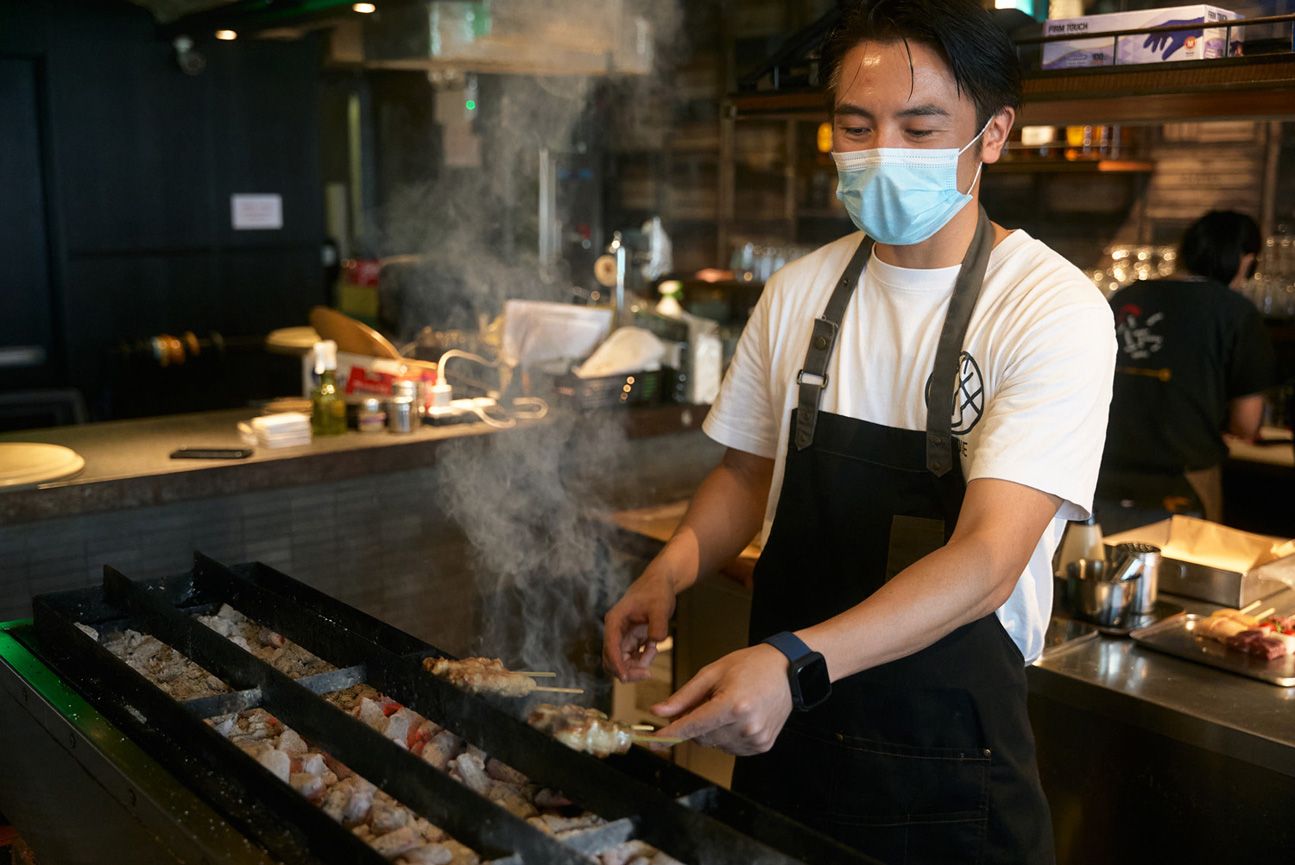 "Charcoal is a living thing," says Nakao, who uses 10 kg of charcoal every day and witnesses how it varies each day. The temperature of the charcoal varies depending on the amount of fat dripping from the food being grilled, and the right temperature and cooking time varies depending on the type and cut of meat. "To achieve the perfect state of grilling—crispy on the outside, juicy on the inside—without drying out the meat, it's crucial to pay maximum attention to the grilling process and to prepare the meat thoroughly," says Nakao. True to Nakao's words, the earliest workers at Birdie start preparing the meat as early as 8 AM. Ten people work on prep until 6 PM, of whom six stay behind to run the restaurant during the evening hours. The charcoal is kept at a constant temperature, so the meat at the tips of the skewers, which maintain higher temperatures, is cut into smaller pieces, while the meat at the bottom is cut into larger pieces before skewering. Minor adjustments really affect the outcome, and chefs need to keep this in mind.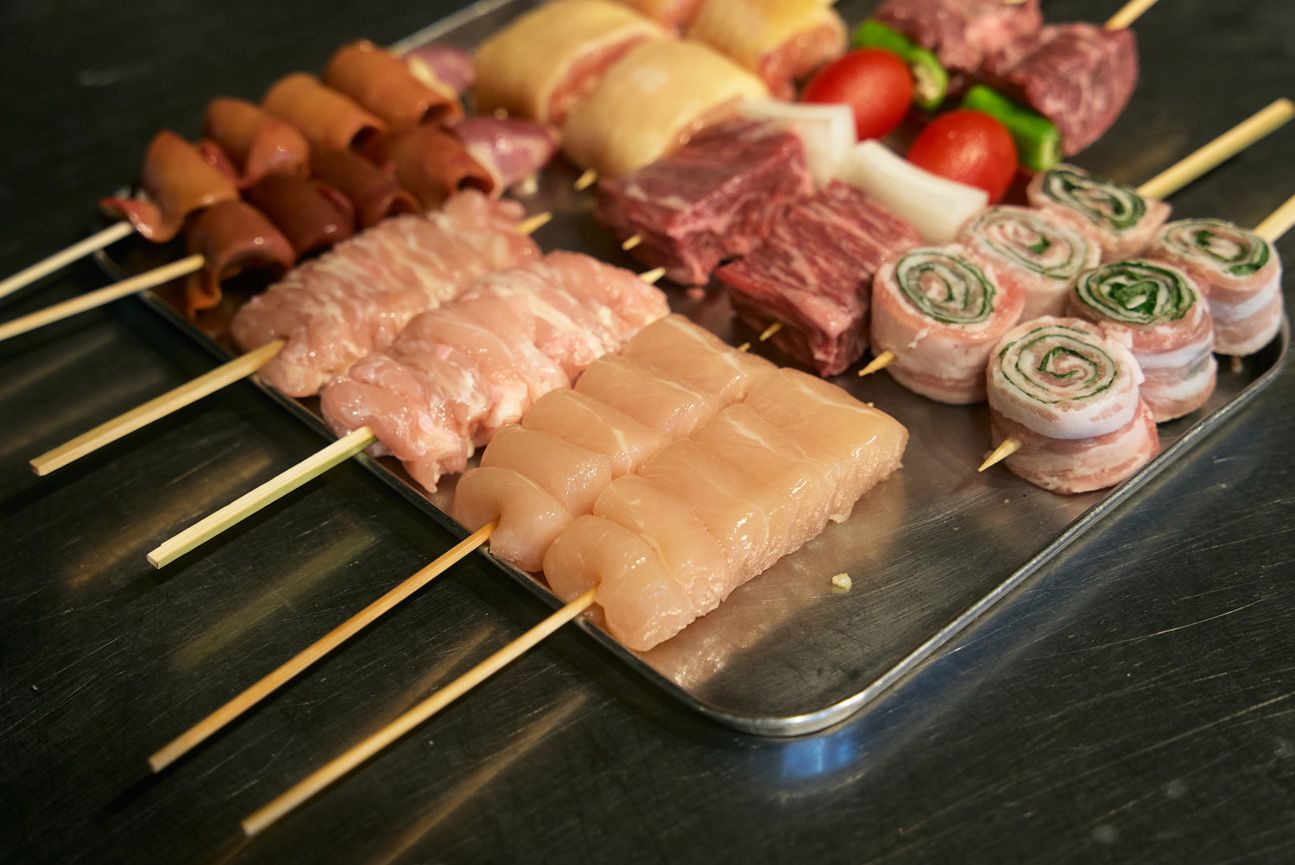 Even in Hong Kong, with its deep understanding of Japanese cuisine, local tastes and preferences prevail. "Customers in Hong Kong just love chicken wings," says Nakao. They prefer sweeter sauces, and are very sensitive to salt. When we first started the restaurant, we used perhaps slightly too much salt, in order to pair well with sake, but customers often said it was too salty, so we started reducing the levels of salt."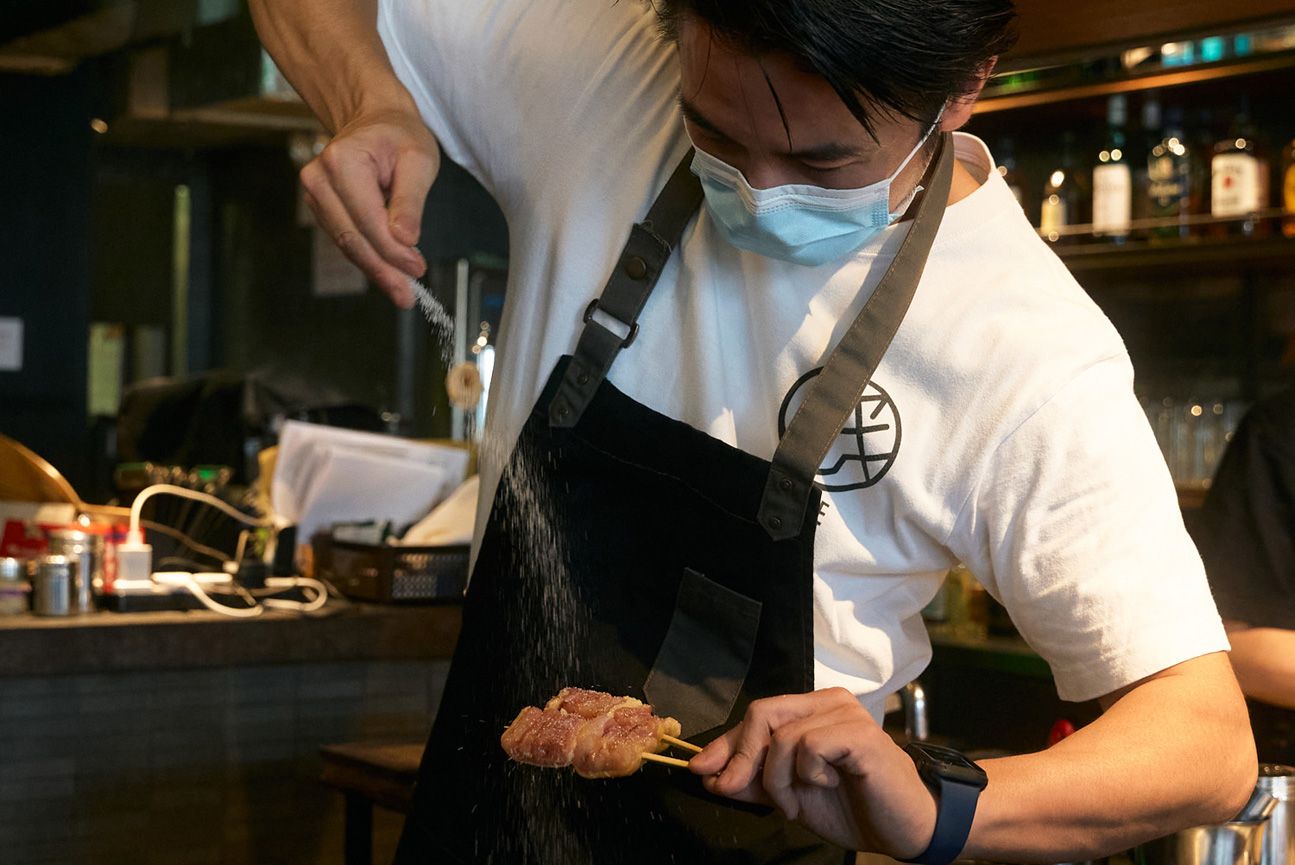 On the other hand, after eating it at Birdie, many diners have come to enjoy liver, usually not a popular dish in Hong Kong. "Wherever possible, we avoid using sugar," says Nakao, "and instead marinate liver in a sauce combining the natural sweetness of fragrant vegetables with sweet soy sauce from Fukuoka. Of course, we've also put a lot of thought into how we grill it, so the liver is silky and smooth and retains its plump texture."

As Nakao's signature dish, liver is often served as the first or second piece of meat to raise expectations for the meal to come. As he grills over the heat of the charcoal, Nakao is always pleased to see his customers' eyes sparkle the moment they try his liver skewers.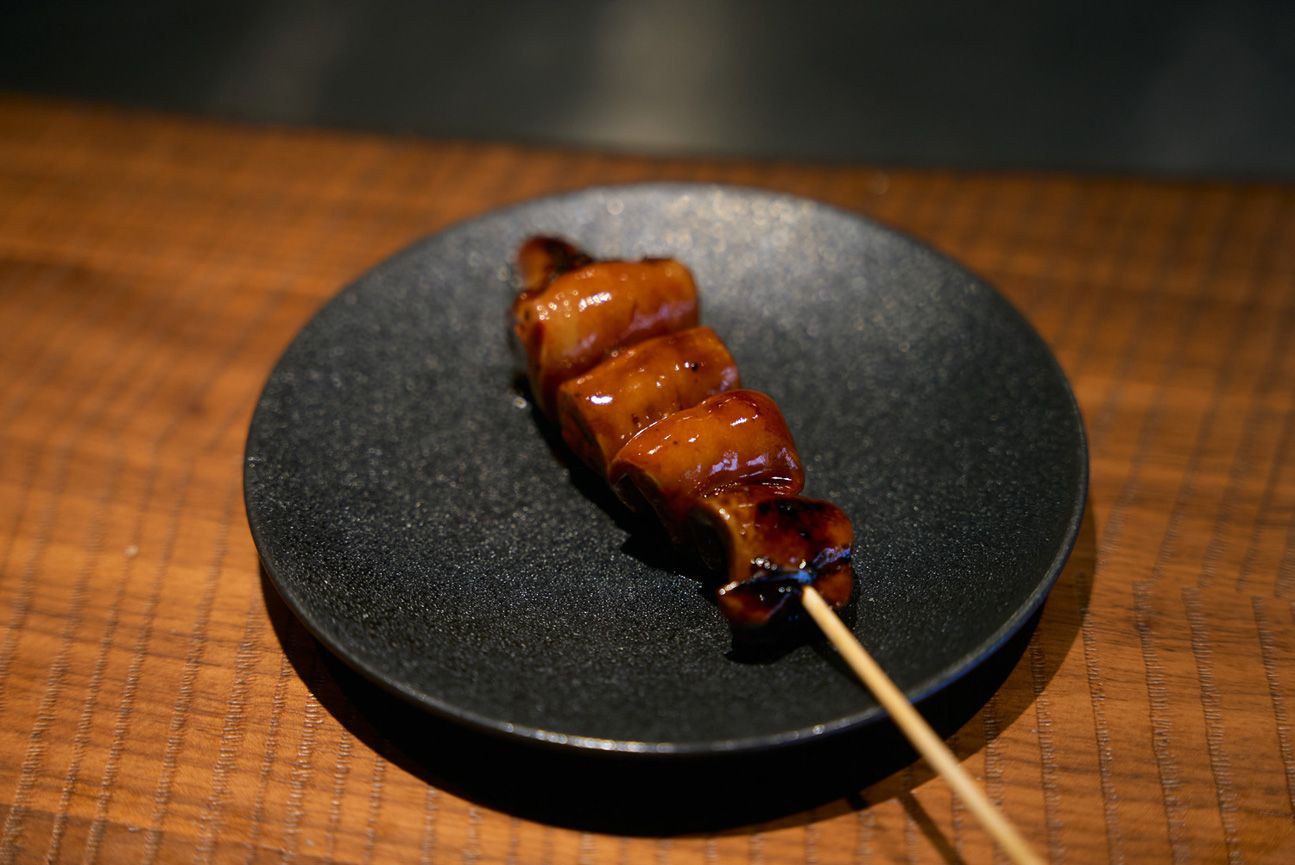 At first glance, yakitori may seem like simple cuisine, but Nakao says that by preparing and grilling high-quality ingredients in the right way, even Hong Kong diners with discerning preferences in chicken can enjoy flavors and textures they may not have realized existed. "Birdie is a dedicated yakitori bar, so unlike fine-dining kaiseki restaurants, we try to keep our prices reasonable. However, for certain ingredients, we are absolutely committed to using only Japanese ingredients, even if they are a little more expensive."

For example, the seseri (neck), hatsu (heart), and sasami (breast tender) cuts of chicken are imported from Japan, always of the highest quality.
"Seseri is a juicy, plump cut of meat from the neck area, which tends to get a lot of exercise. Hatsu is crispy and slightly chewy, and has a strong flavor with the sweetness of fat and juicy richness. Sasami has a lighter flavor because it has almost no fat, but when cooked, it's softer and more tender than breast meat. Many people overseas are yet to try these cuts—and I urge them to try a taste of the real thing."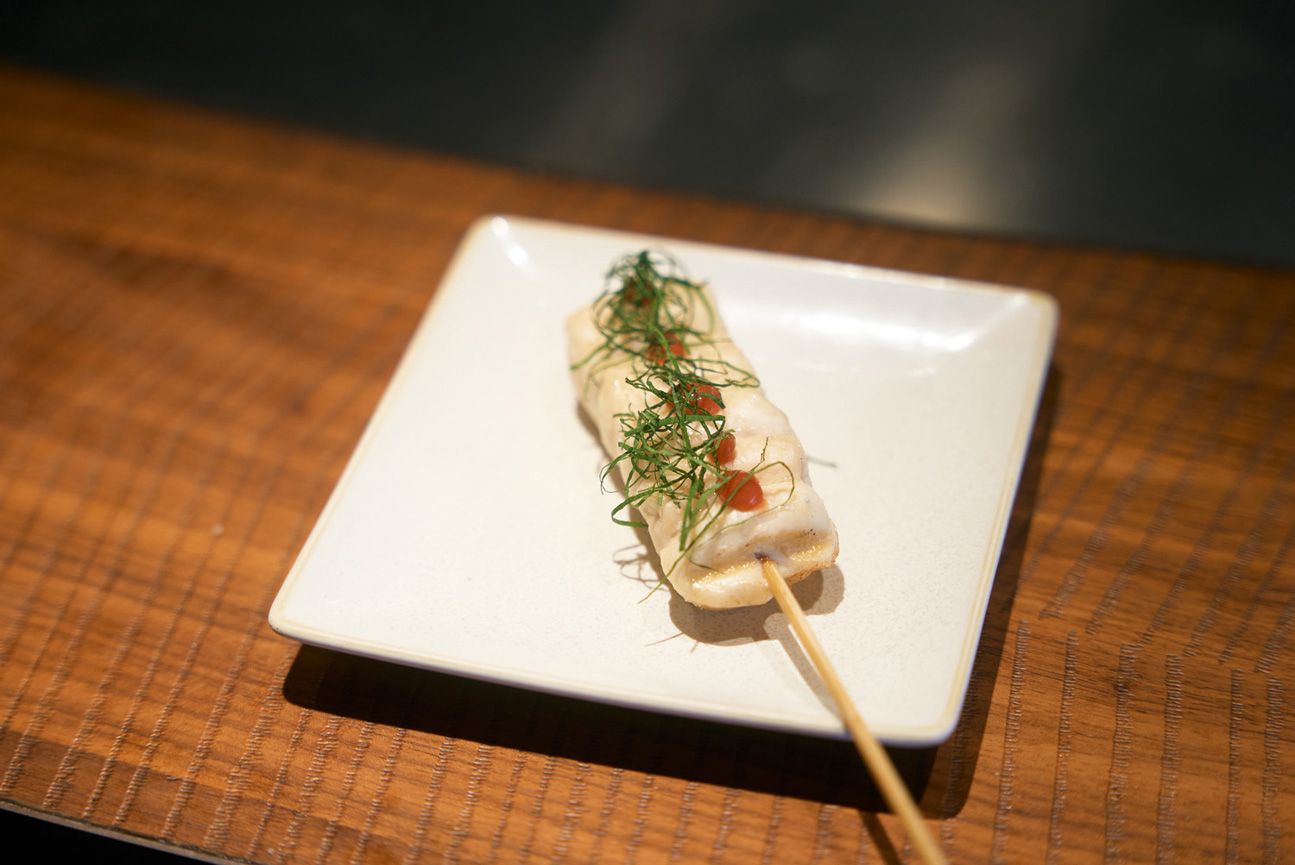 The vegetables that complement the yakitori chicken are all grown in Japan. "Japanese vegetables are very fresh and safe. High-quality seasonal vegetables have a richer taste when grilled. They're completely different from vegetables from other regions. I also like that you can feel the passion of the producer. We also strive to bring out the best of the ingredients by being particular about preparation. For example, with ginkgo nuts, we purchase them in their shells and remove the shells in the kitchen here."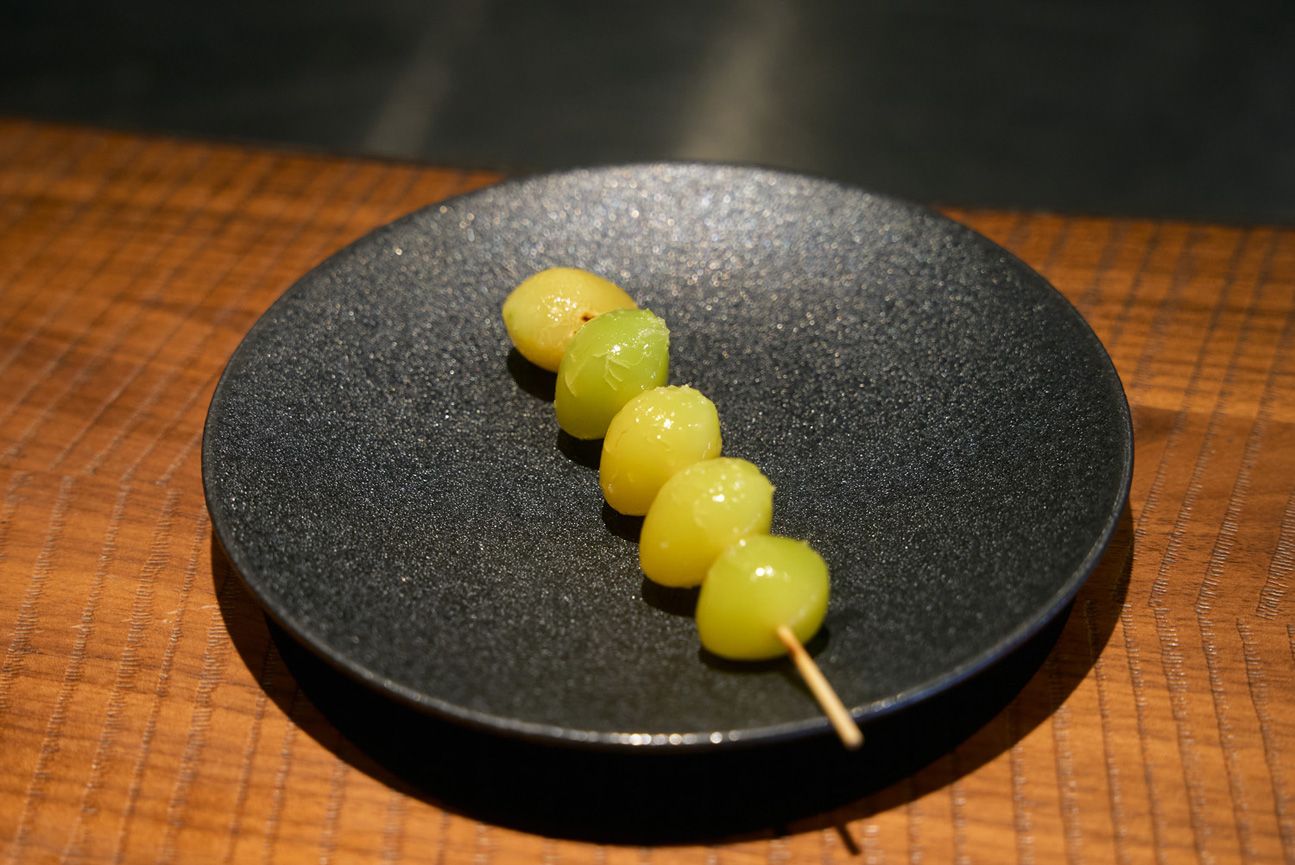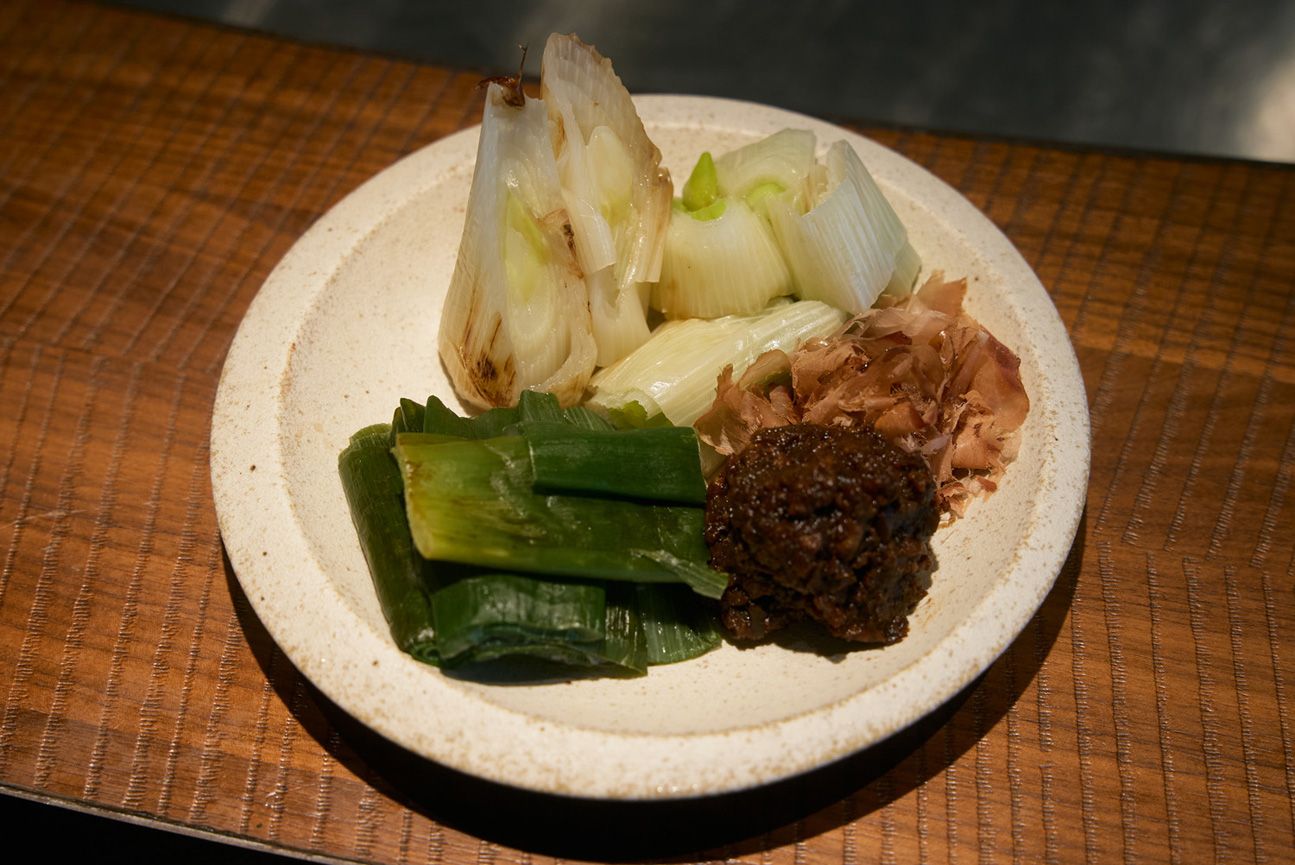 In addition to yakitori, Birdie also serves yakiton (pork)—a specialty of Fukuoka, Nakao's home town—and wagyu beef skewers. "We're affiliated with restaurants specializing in yakiniku and tonkatsu, so we use some of the Kagoshima beef and pork from those two restaurants at Birdie," says Nakao. "Both the pork and beef are vacuum-packed and chilled immediately after slaughter, so the meat continues to age during transport by ship to Hong Kong and after arrival. The pork is aged for at least 20 days and the beef for at least 30 days in total, resulting in aged meat that's hard to find even in Japan. Also, chilling the meat instead of freezing mellows the flavor, eliminates odors, and makes it more tender. When it's cooked, there is virtually no dripping of juices from thawing, ensuring the essential flavor of the meat is preserved. For beef in particular, we purchase entire A5 wagyu cattle and break them down here in Hong Kong."

Nakao's cooking techniques further enhance the outstanding ingredients obtained by collaboration with affiliated restaurants. "By grilling over charcoal, far-infrared rays bake and harden the proteins on the surface of the meat at high temperatures, trapping the juices inside and making the meat tender. The meat gets crispy on the outside, and retains all its aromatic flavor."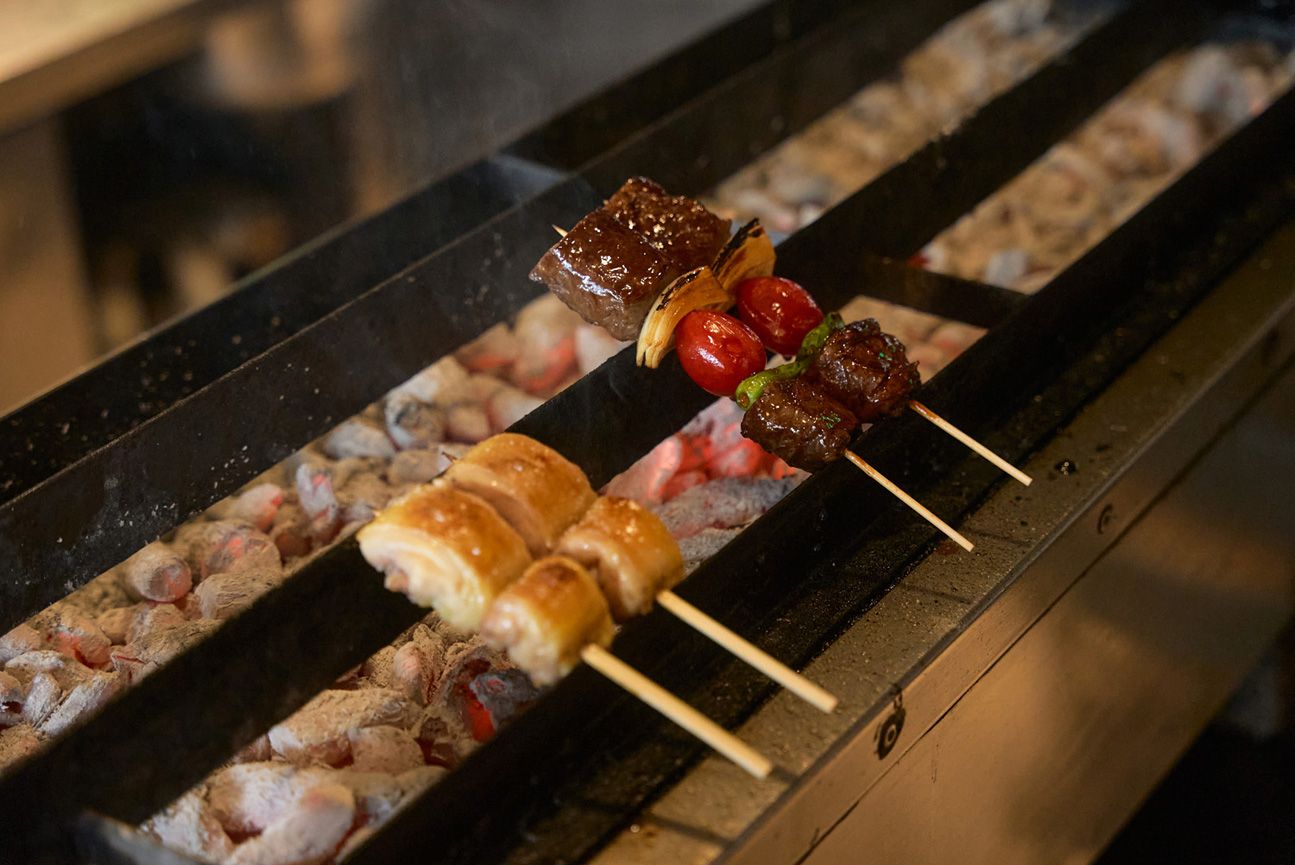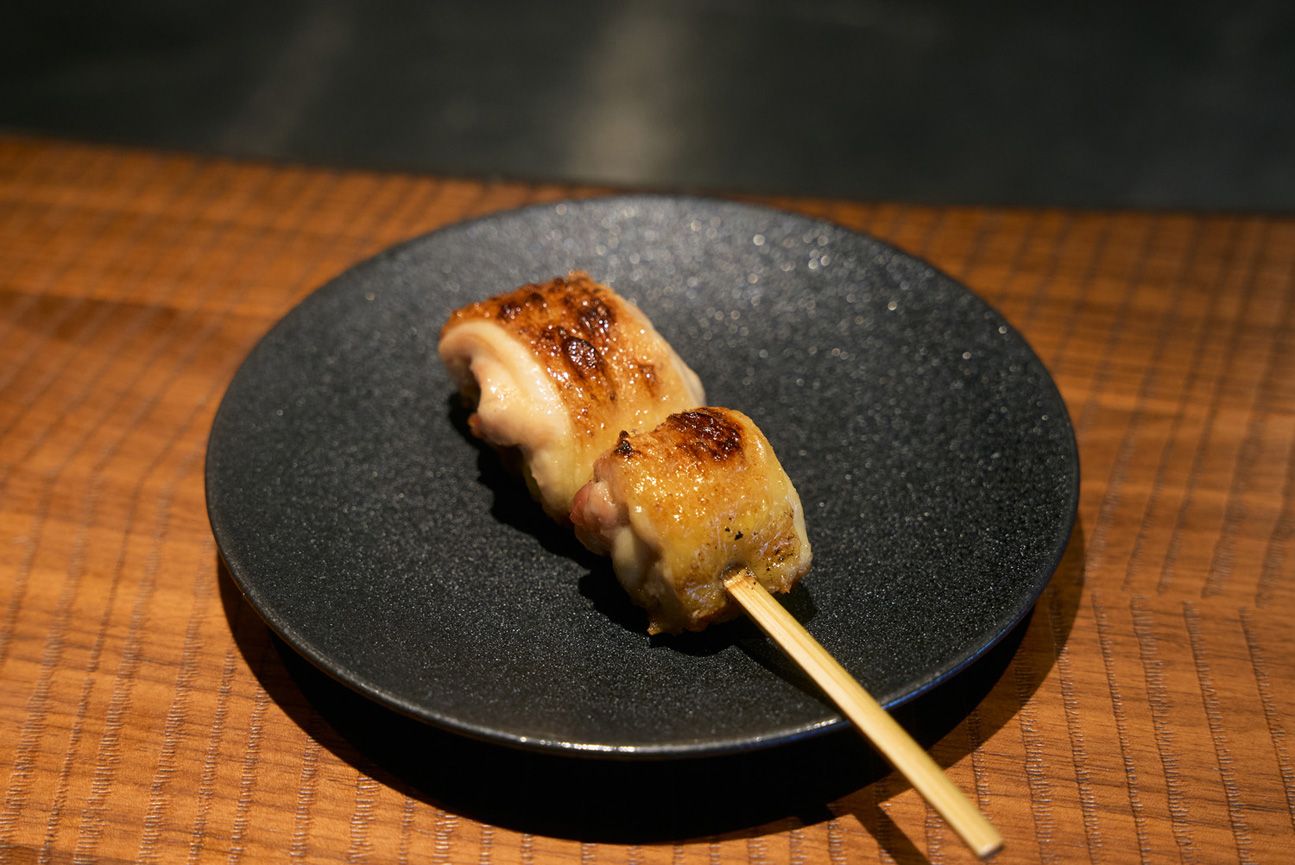 The combination of tender thigh meat with crispy skin makes this one of Birdie's signature dishes. The skin is stretched during the preparation process, ensuring it keeps the perfect tension when grilled.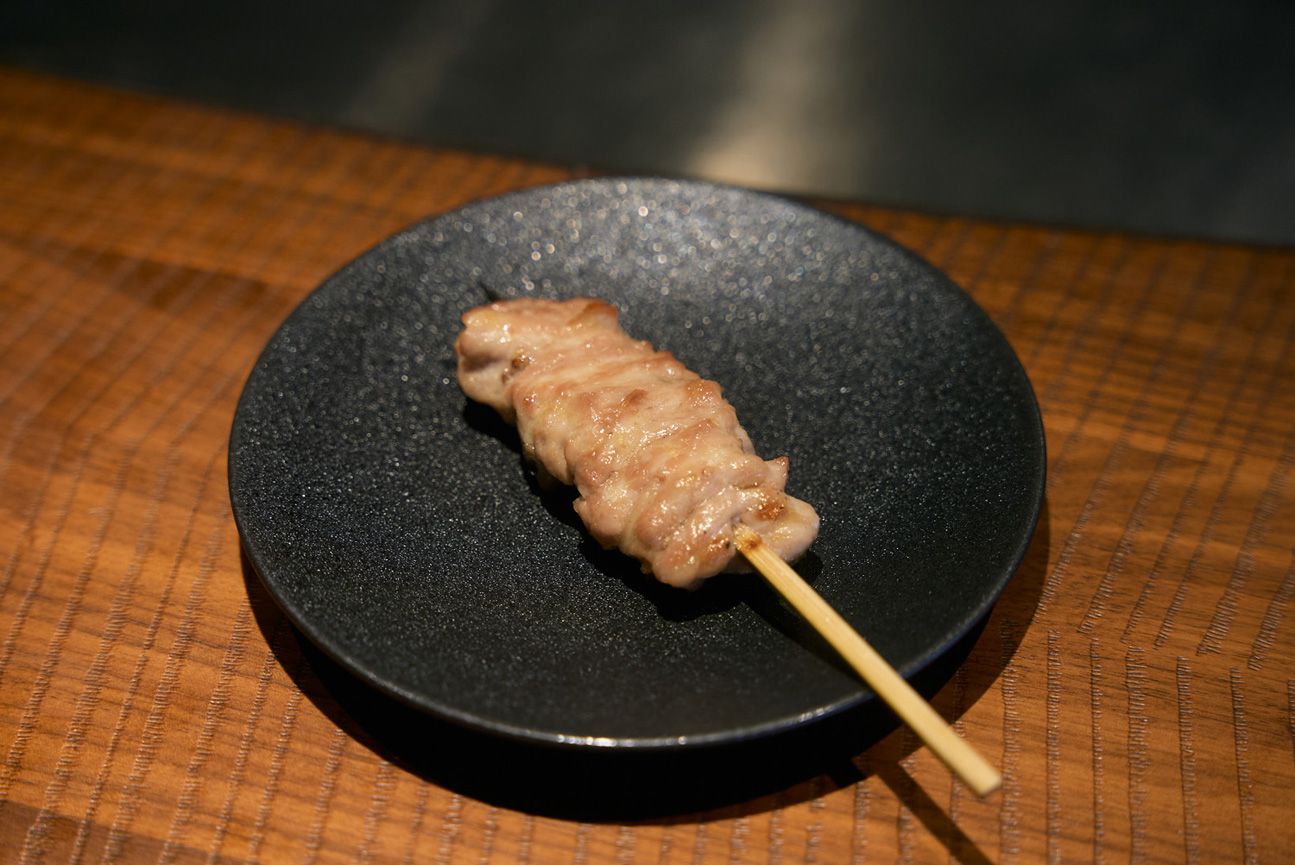 Seseri, rarely used for anything other than yakitori, has a delicious flavor only present in the highest quality Japanese produce.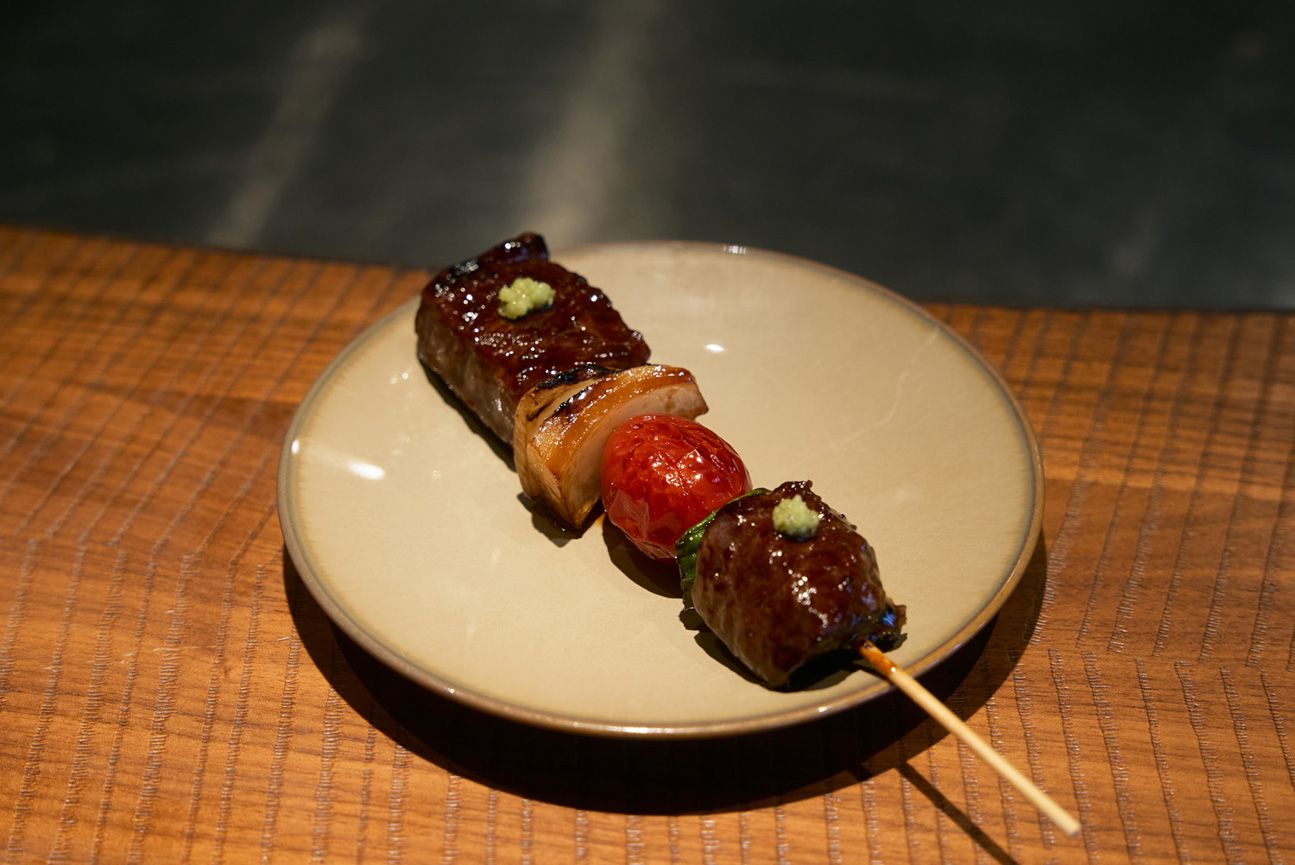 Kagoshima wagyu skirt steak with onion and cherry tomato.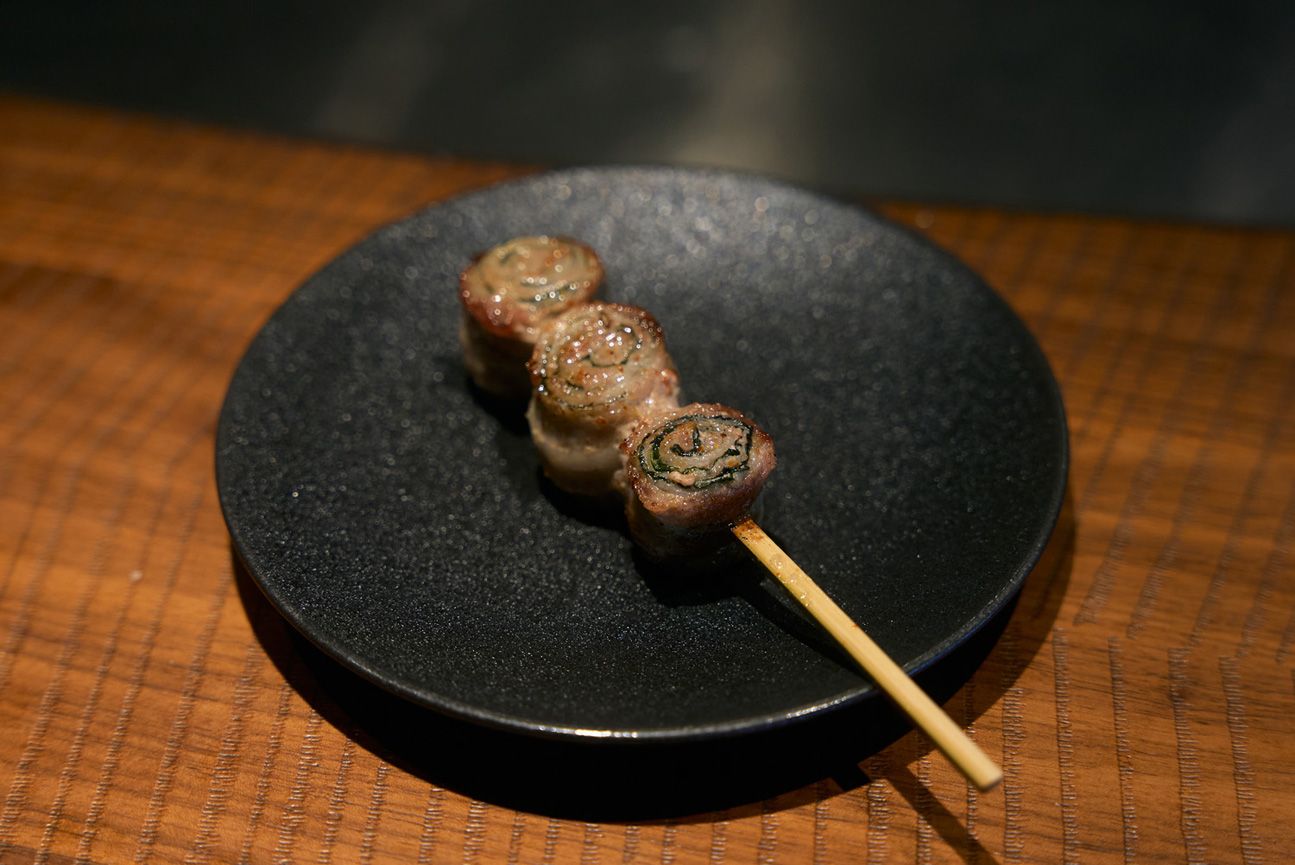 Shiso-wrapped Kagoshima pork belly.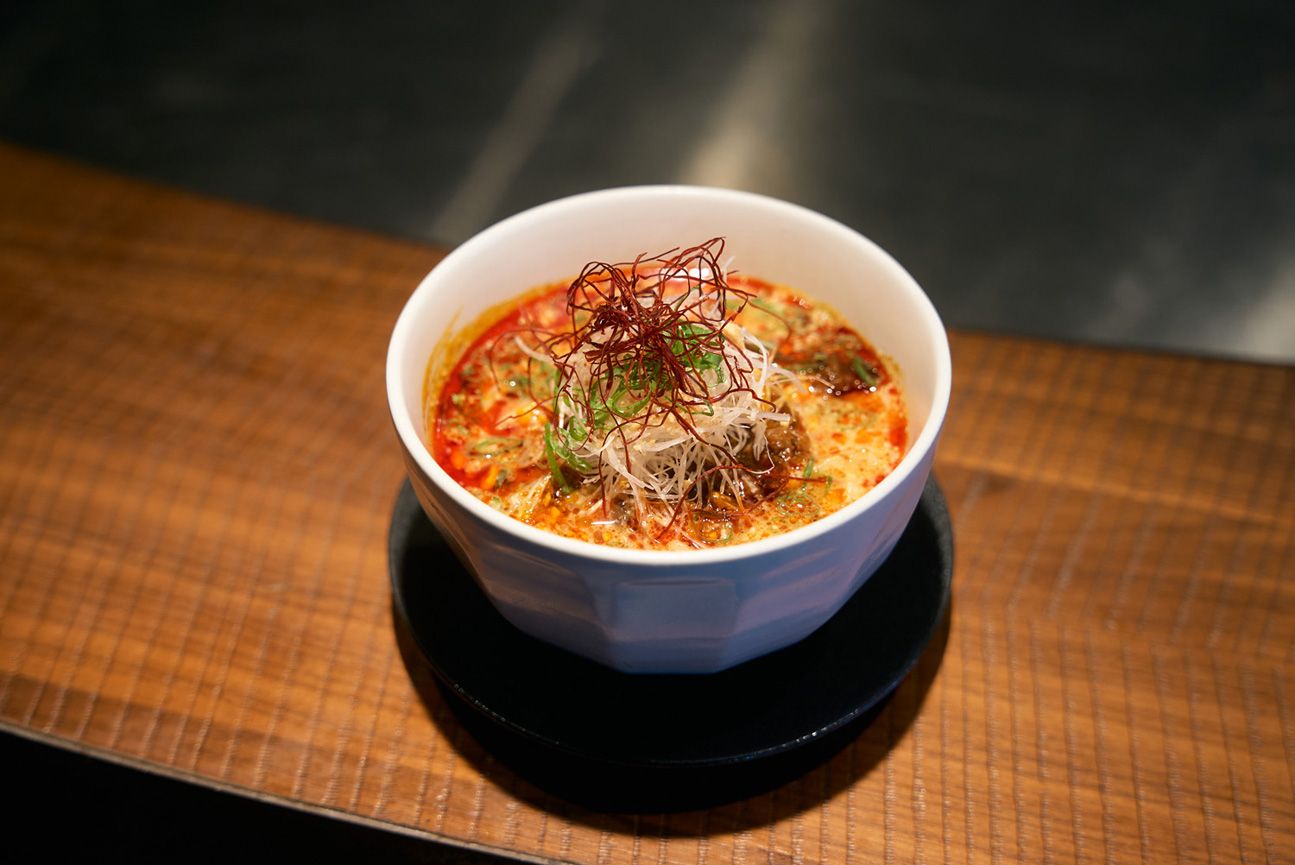 Other items are also popular, such as the Hong Kong favorite tantanmen noodles. Japanese pork imparts a rich flavor.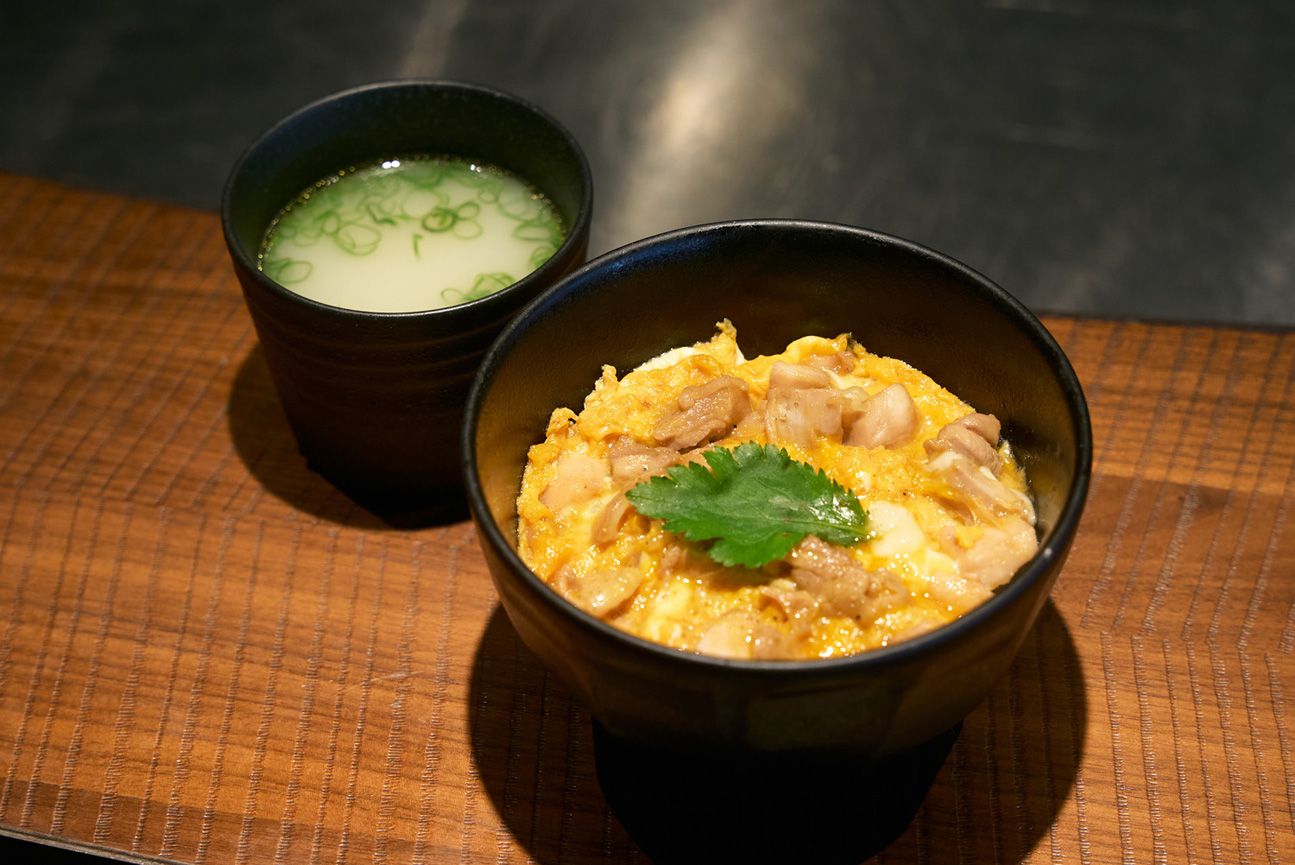 Oyakodon, a rice bowl topped with chicken and egg, is a Japanese soul food classic.
After 10 years of training at a yakitori restaurant in Fukuoka, Mr. Nakao was captivated by the depth of yakitori. He says, "In Japan, yakitori chefs are only now becoming recognized as true artisans. Every step of the yakitori process is important, from selecting and preparing ingredients to skewering and aging. Yakitori may look simple but it's extremely complex." It involves keeping track of the orders of 40 or more diners, staying mindful of the ideal grilling order, observing each diner to ensure the right tempo is maintained for each diner to move onto the next skewer. Nakao also maintains the charcoal at the ideal temperature to produce just the right amount of smoke, and grills dozens of skewers at the same time, a feat he accomplishes every day. "The charcoal, ingredients, and customers change every day, and I love the satisfaction of exercising fine control over the grill, and seeing the customers enjoy the food."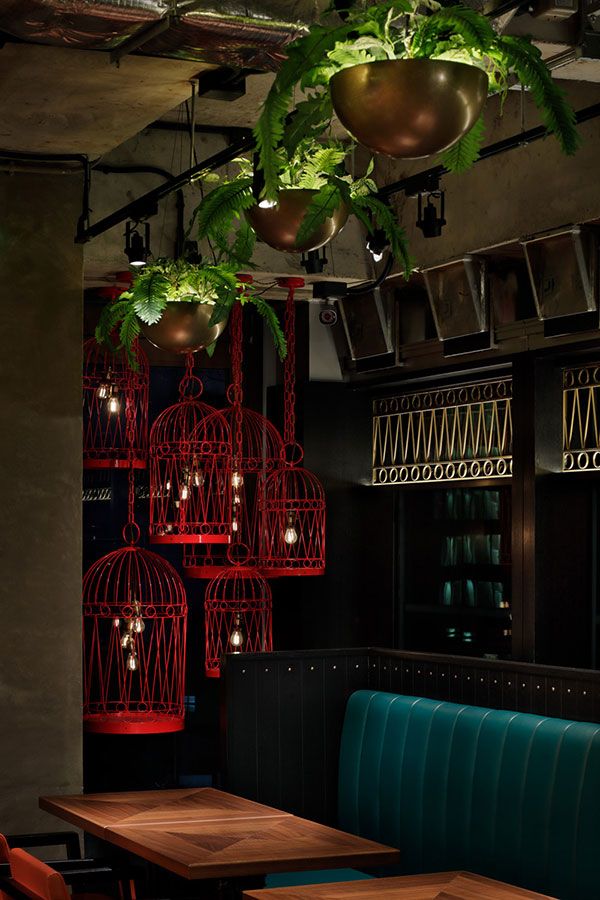 Birdie's regulars rave about its flavor, saying, "The charcoal grill and seasonings are amazing. I feel it's the best in Hong Kong," "The liver and chicken thighs are superb," and so on. They also love the overall ambience, saying, "The counters are the perfect height, and although the space is open, it feels private, which encourages great conversations," "It's comfortable yet stylish," and more.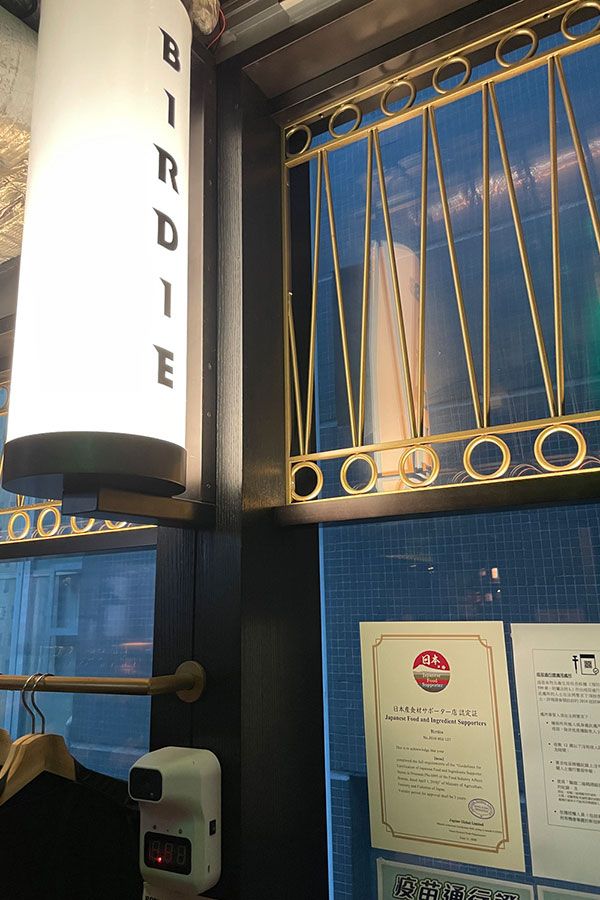 Birdie offers a diversity of dishes using carefully selected ingredients, painstakingly prepared and grilled, in constant pursuit of perfection as a dedicated yakitori restaurant, and it continues to win over an increasing number of yakitori fans in Hong Kong today.
Text: Miyako Kai Photography: Zaref Khan