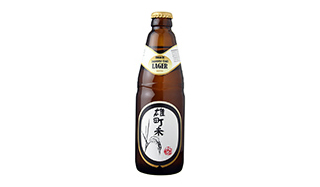 OKAYAMA CRAFT DOPPO BEER
OMACHI SAKE RICE LAGER
ABV:5%
STYLE:Lager
Brewed with locally-grown heirloom Omachi Sake Rice native to Okayama Prefecture. This perfectly crafted Sake rice lager is dry and crisp, with notes of subtle "Ginjo-like" sweetness arising from the Omachi Sake Rice.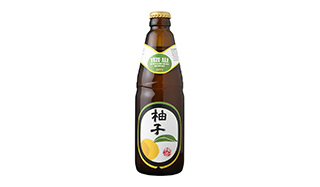 OKAYAMA CRAFT DOPPO BEER
YUZU DOPPO ALE
ABV:5%
STYLE:Ale
Brewed using Yuzu juice and rinds (peels) from Japan, this very refreshing fruit ale is session-able with juicy aromas of fresh cut citrus and bright flavors of Yuzu. Pairs amazingly with a wide range of dishes, from refined sashimi, all the way to spicy buffalo wings.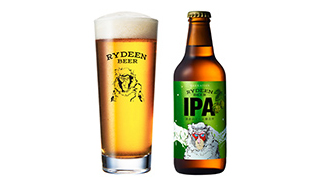 HAKKAISAN BREWERY
RYDEEN BEER IPA
ABV:6%
STYLE:IPA
Fresh green and sharp bitterness with rich citrus aroma.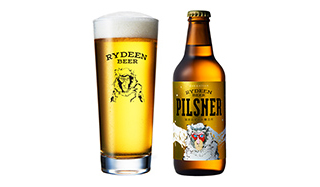 HAKKAISAN BREWERY
RYDEEN BEER PILSNER
ABV:5%
STYLE:Pilsner
Pilsner beer is stored for a long time at low temperatures, which gives it a rich malt flavor and a refreshing, crisp bitterness. The bright aroma of hops will fill your senses.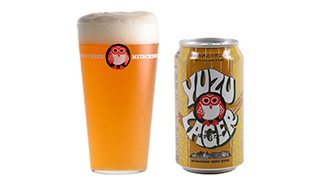 KIUCHI BREWERY
HITACHINO NEST YUZU LAGER
ABV:5.5%
STYLE:Flavored Lager
URL:hitachino.cc/en/
Plentiful use of Japanese yuzu gives this beer a delicate yet deep citrus flavor. Enjoy the refreshing tartness of yuzu combined with the crispness of a lager.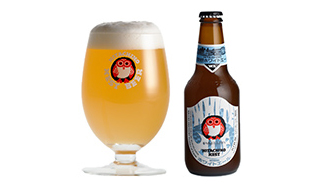 KIUCHI BREWERY
HITACHINO NEST WHITE ALE
ABV:5.5%
STYLE:Belgian White Ale
URL:hitachino.cc/en/
Flavored with coriander, orange peel, and nutmeg, this wheat beer has a tart, subtle taste and refreshing herbal aroma.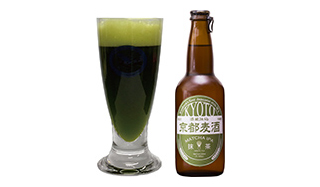 KIZAKURA
Kyoto Beer Matcha IPA
ABV:8.5%
STYLE:Japanese IPA
A bitter, green-tinted beer loaded with IPA hops brewed to perfection with Uji green tea.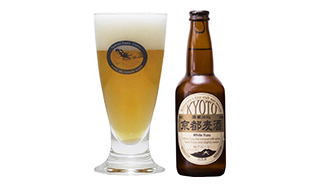 KIZAKURA
Kyoto Beer White Yuzu Ale
ABV:5%
STYLE:Belgium White
A clean-tasting beer brewed with yuzu and coriander.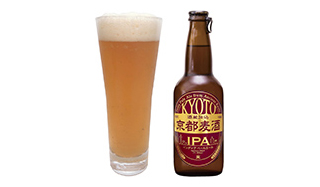 KIZAKURA
Kyoto Beer Kyoto IPA
ABV:6.5%
Kizakura' s first authentic IPA. Brilliant citrusy aroma comes from aroma hops used abundantly. Hoppy & citrusy entry on your palate, followd by strong and deep bitterness. Short aftertaste with fruity flavor like passion fruit.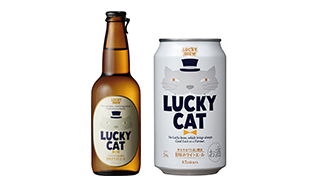 KIZAKURA
Lucky Cat
ABV:5%
STYLE:Umami White Ale
Brewed with Saaz hop, Yamadanishiki (Sake rice), Yuzu and Japanese pepper. Light body with spicy and citrus aroma. It is refreshing taste!
KIZAKURA
Lucky Dog
ABV:5%
STYLE:Umami Pale Ale
Try with meat dishes! Well-balanced with bitterness from hops and rich taste from roasted malts. A hit of citrus aroma from cascade hop.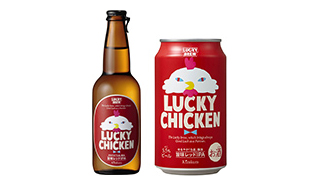 KIZAKURA
Lucky Chicken
ABV:5.5%
STYLE:Umami Red IPA
Brewed with roasted malts, which brings red color and rich malty taste. Fruity aroma like tropical fruits comes from mosaic hops. Chicken dishes especially Japanese style fried Chicken called "Karaage" matches well with this new friend!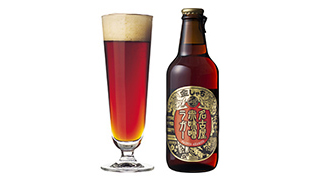 Morita Kinshachi Beer
NAGOYA AKAMISO LAGER
ABV:6%
STYLE:Dark Lager
URL:kinshachi.jp/
Valuing community identity and creating a product with the potential to become a local specialty item were our top priorities when developing this beer. That's why, as the name suggests, we incorporated Aichi Prefecture's famous red (aka) miso into the recipe. The umami of the soybean-based miso melds with the umami of the malt for a well-balanced, distinctively smooth flavor.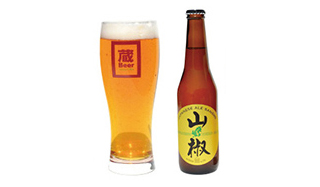 Iwate Kura Beer
JAPANESE HERB ALE SANSHO
ABV:5%
STYLE:Ale
We were curious whether a Japanese herb could replace some of the traditional hops in beer, so we developed this craft beer brewed with sansho. Happily, it turns out that the refreshing sensation of Japanese peppercorns harvested in the mountains of Ichinoseki make beer even more delicious.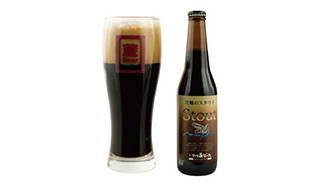 Iwate Kura Beer
OYSTER STOUT
ABV:7%
STYLE:Stout
A dark beer brewed with the shells and meat of oysters. Oyster stout was pioneered in the UK based on the idea that dark beer and oysters go exquisitely well together--but the combination is also scientifically proven to improve yeast activity. Our version melds rich stout and delicious oysters from Hirota Bay on the Sanriku coast.